The level of the river Meousi continues to rise in Liege, to the east Belgium, and thousands of residents of riverside districts will have to flee their homes if they can, local authorities have warned, citing a "crisis emergency».
"We advise them to go to areas with higher altitude of Liege. "If it is not possible to evacuate (the house), we advise the citizens to go upstairs and not to take any risks," reads the message of the authorities that was transmitted by the media on Thursday afternoon, as relayed by APE BPE.
According to the estimates of the Walloon authorities, in the coming hours the water level may rise 1.5 meters above the level where it is now.
Liege, a city of 200,000, is the fourth largest in Belgium. The neighborhoods that are in danger of rising river levels are Coronmez, Saint-Leonard, Utremes and centre city's.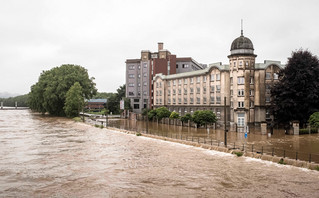 The Meuse River joins the Liège level with tributaries from southern and eastern Belgium, where the volume of water has increased a lot in the last days, due to the torrential rain.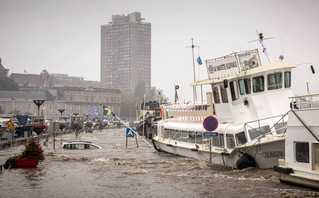 The communities (Te, Pepinste, Spa που) that are located next to these tributaries, as in Urt and the Westndr, were flooded by the waters since yesterday Wednesday.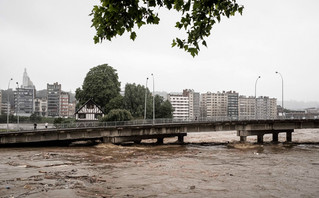 Flooded is also a large part of the city Angler, on the banks of the river Urth.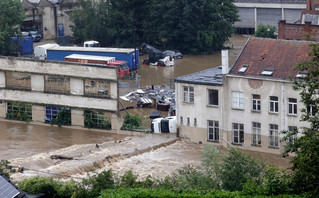 According to Belgian media, at least they have lost their lives in the floods six people throughout the country, four of which in the Verviers region.
It is reminded that in Germany, which was hit by the same "wave" of bad weather, the dead from the floods reached 42.