Benjamin Aaron Shapiro, normally known as Ben Shapiro, has been named to be a multitalented man. He began his career by writing columns at a young age, and he is also an attorney, a media talk show host and conservative political commentator.
He continues to write columns for several different outlets such as Ami Magazine, Creators Syndicate and many more, as well as hosting his radio show known as 'The Ben Shapiro Show' where he sheds light and voices his opinion on various political topics on a daily basis. Today, Ben Shapiro has been a man of great net worth that other can only imagine to have!
Becoming Ben Shapiro: His Early Life
Benjamin Aaron Shapiro was born on 15th January 1984 in Los Angeles, California to an Orthodox Jewish family. He was enrolled to and graduated high school from Yeshiva University High School of Los Angeles in the year 2000. He acquired his Bachelors of Arts degree in Political Science from the University of California, Los Angeles in 2004 and then continued to pursue law and acquired a degree from Harvard Law School in 2007. Due to his law degree, he was able to establish and run his law firm known as Benjamin Shapiro Legal Consulting, based in Los Angeles.
Personal Life
Ben Shapiro's sister named Abigail Shapiro is an opera singer and has a YouTube channel called 'Classically Abby' with more than 84k subscribers. Shapiro married Mor Shapiro, an Israeli medical doctor and certified physician in 2008. The couple bore three kids: two daughters and a son.
Kickstarting His Career & Net Worth
His career began at an extremely young age due to his interest in politics and journalism. Shapiro has since branched out to several different aspects of the media, such as hosting his radio shows and podcasts. He is an active political commentator and holds very conservative views regarding many political topics, and speaking out on these subjects of the political world.
Ben Shapiro as an Author and Columnist
Ben Shapiro's particular interest in politics allowed him to become nationally recognized at age 17 for writing several published columns. He then ventured into book writing to expand his horizons and polish his writing skills. By age 21, Shapiro had written and published two books named Brainwashed: How Universities Indoctrinate America's Youth and Primetime Propaganda: The True Hollywood Story of How the Left Took Over Your TV. After these, he resumed publishing several books, many of which became particularly popular.
As a columnist, Shapiro became an editor-at-large at Breitbart News and worked for the website for five years before resigning in March of 2016. Ben co-founded an activism website called 'TruthRevolt' alongside his business partner Jeremy Boreing in association with David Horowitz Freedom Center. This website, however, terminated its operations in March 2018. During their time at the TruthRevolt, Shapiro and Boreing also launched a website called 'The Daily Wire' in 2015, a conservative news website. The website is still up and running as of today, and Shapiro serves as the Editor Emeritus at the leading news site. The website also features different podcast including The Ben Shapiro Show, The Andrew Klavan Show, The Michael Knowles Show and The Matt Walsh Show. The show gained much success and ranked relatively high in regards to the traffic it receives.
Written and Published Books
There are several books published by the author Ben Shapiro. His first-ever book was published in 2004, and he has continued to publish books up until 2020. There are several of his books that are expected to publish in the next year as well. The books published and recognized include:
Brainwashed: How Universities Indoctrinate America's Youth
Porn Generation: How Social Liberalism Is Corrupting Our Future
Generation Sex: Exposing The Full Frontal Assault On American Innocence
Project President: Bad Hair and Botox on the Road to the White House
Primetime Propaganda
Bullies: How the Left's Culture of Fear and Intimidation Silences Americans
The People Vs. Barack Obama: The Criminal Case Against the Obama Administration
The Left's Phantom Wars
A Moral Universe Torn Apart
True Allegiance
Say It's So: Papa, Dad, Me, and 2005 White Sox Championship Season
The Establishment Is Dead: The Rise and Election of Donald Trump
And We All Fall Down
Evil in America
America 2030: What the End of the Free World Looks Like, and How to Stop It
C.'s Dirty Politics
The Right Side of History
Whining Doesn't Win
Facts (Still) Don't Care About Your Feelings: The Brutally Honest Sequel to the National Smash Hit
How to Destroy America in Three Easy Steps
Ben Shapiro in the Media
Alongside being an author and a columnist to express his political views, Shapiro also uses radio programs and podcasts as a platform to voice his opinion. He joined KRLA-AM 870 as a morning radio show host and then became a host for the radios show called 'The Morning Answer' in 2016. also has his very own podcast called 'The Ben Shapiro Show' which is also aired on the radio. He uses these platforms in the media to express his conservative views on various topics, including politics, gun ownership, LGBTQ+ rights, the Israeli-Palestinian conflict, abortion and much more. His views are often considered to be controversial Shapiro, but he has gained a large following of devoted fans that continue to support his career.
Ben Shapiro's Social Media and Total Net Worth 2021
Over the years, Shapiro has accumulated a large fan following on various social media outlets such as Instagram and Twitter. He has more than 2 million followers on Instagram and over 3 million followers on Twitter. He continues to shares his views and opinions on his social media and remains relatively active on these websites.
His total net worth has accumulated to around a whopping $20 Million, which is expected to increase due to his actively growing fame and popularity.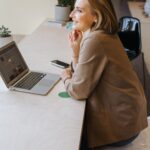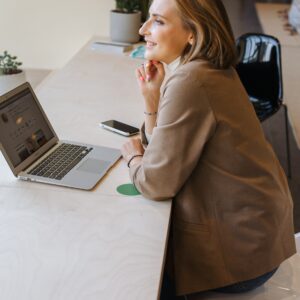 I'm Ava Paul, an experienced news website author with a special focus on the entertainment section. Over the past five years, I have worked in various positions of media and communication at World Stock Market. My experience has given me extensive knowledge in writing, editing, researching and reporting on stories related to the entertainment industry.