Benji Mascolo he is without brakes. During the podcast interview One More Time for the first time he confesses with an open heart, retracing not only his career but also his love life.
For almost two hours the musician of Benji and Fede duo, who was on the crest of the musical wave from 2014 to 2020, relives that extraordinary success born from a deep friendship and consolidated by the many rejections received: first "great friends and brothers", then something breaks. «We have received a lot of external pressure – he explained – many people tell you what you should or should not do. Fede hears things, I listen to other people and we start to have divergent opinions on things."
According to him, the artist wanted to be much more than a musician and author, so after the third album he felt his freedom disappear: «On the one hand I live a dream, on the other I give up a normal life. My burnout was "I don't take breaks, I work every day all day." My body starts to get sick, I get plaques in my throat. Every two weeks I start a course of antibiotics. I didn't understand why I kept getting sick." The band broke up for a very specific reason: «I was trying to carve out a space for myself as a singer in the group, but Fede doesn't agree with the fact that I start singing. On the record I wrote, played the guitar and did the backing vocals, but the main voice was always him. I told him: "I don't want to sing all the choruses, you have one of the most beautiful voices in Italy. For me it's not taking away your space, but can I also try to come in and play a small part?"
The moment of real break came with the fame of Where and When, perhaps their biggest hit. Benji also wanted to sing, but he received a clear no: «I asked him to record a part on the microphone. And he had an energetic reaction, I had an even more energetic one. We were yelling at each other».
From that moment their professional paths have separated, without ever reuniting (at least until now), because in reality Benji hopes – according to him – to settle their differences. «I hope that one day we can also make music together again. He is a special person, I owe him a lot. Without him I wouldn't be where I am today, I love him with all my heart, even if we argued."
Then he remembers his love for Bella Thorne, met at the American music festival Coachella, during her first solo trip in five years. «We fall in love – she continues – for the first time I felt understood about the problems related to fame».
Then comes sexual experimentation: «She is bisexual, she likes girls as well as men. She was often alone in America and she suffers a lot from being alone, so there were hours-long phone calls in which she was crying and telling me "I'm alone". One day she – she remembers her – she asks me if she can go out with a girl. At that moment I say yes. I wanted to make her happy, but I realized later that I suffered a bit of this as jealousy. I felt less attacked at the time, but in reality I suffered it. There was a time when she went with other girls while I was in Italy. Then it happened that we had sexual relations together with other girls. At first one thinks "How cool. I'm engaged, in love and moreover I sleep with other women: models, actresses…". You feel cool. I didn't realize that that thing was slowly eroding our intimacy."
The breakup of his engagement with Bella Thorne, he admits, came about because of his behavior: «As an immature person, I didn't know how to handle the situation. I started seeing girls at parties and thinking "I wonder what she's like, maybe we could take her to bed together". I had entered that loop, very wrong. This made the relationship toxic, largely through my fault. I felt like a kid in a chocolate factory, so I gorged myself on everything. We have suffered our very intense lifestyle."
Of the three years of the relationship with Bella Thorne, half included threesomes, with attendant mutual jealousy. This is how she – she confesses – got the drugs. «I started using amphetamines and methamphetamines – and then again – Two or three times a week I took psychedelic mushrooms. I started with ecstasy. Bella told me "Until you solve your drug problems, we can't live together anymore." I went to live in a hotel, in Beverly Hills, with a friend with a drug problem. Let's start partying, without limits. I don't sleep for a week. Many times I was afraid of dying. I almost died of an overdose. At that moment I was repeating in my head "I want to live, I want to live"». To see her for the last time, he takes her ectasy and at half past four in the morning he goes to see her to talk to her but he strips completely naked after climbing over the fence, scaring her enormously. He hit rock bottom and two days later his brother arrived from Australia to take him back to Italy. After two days in Modena, the singer decided to throw away the drugs: «And I have been sober since June 19, 2022. Right choice." Today he has a new girlfriend, a local girl, and has started making music again, completely changing – as he says – his lifestyle so as not to repeat the mistakes of the past.
Source: Vanity Fair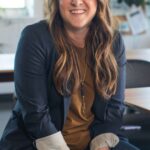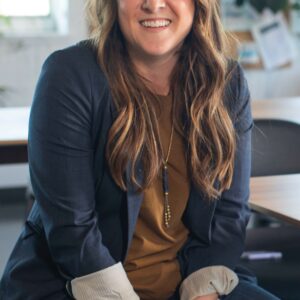 I'm Susan Karen, a professional writer and editor at World Stock Market. I specialize in Entertainment news, writing stories that keep readers informed on all the latest developments in the industry. With over five years of experience in creating engaging content and copywriting for various media outlets, I have grown to become an invaluable asset to any team.