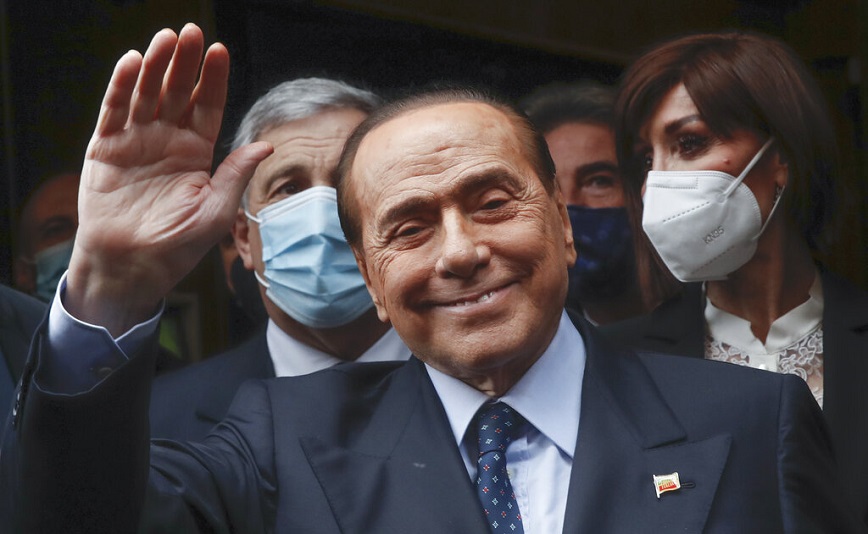 THE Silvio Berlusconi spoke to the Italian public television Rai and referred to the upcoming ones elections which will take place in Italy on September 25, with him stating that the new government will be "liberal and Christian".
On the occasion of the fact that the extreme right is leading, he declared that "our governmental experiences so far are an absolute guarantee that the new Italian government will be liberal, Christian, with a European and pro-Atlantic orientation."
Also, "Cavalier" said that "in the event that our allies, whom I respect and trust, choose a different direction, we are not going to remain in government."
According to political observers, with his statement, Silvio Berlusconi is directly referring to the current position of the League and the far-right Brothers of Italy in the European Parliament. These two Italian parties (which in Italy have allied themselves with "Cavaliere's" Forza Italia) earlier voted against the report of the European Parliament, in which Hungary is characterized as a "systemic threat against the founding values ​​of the European Union".
Asked about the specific vote and the stance of his party, the secretary of the League, Matteo Salvini, emphasized: "I deal with Italy and I would like to save jobs in Italy. I leave others to deal with Hungary, Turkey, Russia or China. The Italians pay me to solve their problems."
The head of foreign affairs of the center-left Democratic Party, Lia Quartapelle, finally commented on the attitude of the League and the Brothers of Italy via Twitter, underlining: "Something unfair is happening in Europe: Hungary exploits the money of the European Union, but does not respect the rules and its obligations. And something even worse is also happening: The League and the Brothers of Italy are defending Orban. They did it today too, disregarding the interests of the Italians."
Source: News Beast