Bianca Balti she is a woman who does not hide her emotional side. The 38-year-old top model from Lodi has been sharing her personal and health battles with her fans for months, with whom she has built a relationship of complete trust, so much so that she too is open to extremely delicate issues. Some time ago, in fact, the 2 time mom had announced that she had BRCA1«a genetic mutation that I have been diagnosed with and which exponentially increases my risk of contracting breast and/or ovarian cancer».
Aware of this risk and thinking above all of his desire to be there, strong and healthy, for his two daughters Matilde and MiaBianca Balti has decided to undergo thepreventive double mastectomy. Now that the operation is 48 hours away, the model with the big sky-colored eyes confides in her newsletter-diary, calling it Loss of feeling.
«A few months ago I wrote in a BRCA newsletter1. Changed women like me began to write to me from all over Italy and even from abroad, thanking me for giving voice to a prognosis unknown to most. I felt the responsibility to use my Instagram profile to inform, because education is prevention and, who knows, maybe I could have saved lives (!). Yet the enormous media attention I received forced me to take a step back, not feeling ready to champion an issue that I still didn't know how I would solve. I refused interviews with newspapers and interventions on television. I eclipsed myself overnight on the subject. For this reason no one but the people closest to me know that I decided to have a preventative double mastectomy. Because I can't afford to get sick as I carry, alone, the economic responsibility of everyone on my shoulders. Because I would like my girls to find in me the strength to act if one day they too were diagnosed. Because I love life too much not to do what I can to preserve it. I felt proud to set a date, impatient to wait. But now that the time has come I don't feel like it. I feel fragile. Scared of having to depend on others. Terrified of the pain I will feel. Disheartened in having to give up a part of my body that has defined my femininity up to now. Two days left. Thursday, December 8, 2022, I will be hospitalized for preventive removal of breast tissue. And now that I can no longer draw back, selfishly, I turn to you. To be told how brave I am, that I'm doing the right thing, that I inspire you. Because I've lost the feeling that brought me here; I lost myself in self-pity. Some time ago a woman, writing to me about her experience with the BRCA gene, it reminded me how lucky we were to have the opportunity to know and be able to protect ourselves. She told me "we do it because we love life." Up to that moment I had experienced the diagnosis as a sentence, forgetting that no one was forcing me, day after day, difficulty after difficulty, to continually choose to exist. "Everything can be tolerated: decay, humiliation, misery, war, crime, ennui, in the trust that something will happen overnight, a miracle, that will make life bearable for us," was my favorite phrase in high school (Henry Miller, in Tropic of Cancer.) It was 2003 and I was already finding my existence tiring. Yet for years I have thought myself closer to death, when instead I have always been an undaunted warrior of life. My will to fight has always been directly proportional to the difficulties that afflicted me. No one has ever forced me; I have always chosen to exist. "Mom is having surgery because she loves life too much." So I told Mia and so I tell you. Thursday 8 December 2022, at 11.00 in Los Angeles, for the umpteenth time Bianca chooses life ».
A thought for Bianca Balti, a courageous and warrior woman and mother.
Other Stories by Vanity Fair that may interest you
Bianca Balti: «In Autumn I will undergo preventive removal of tubes and ovaries»
Bianca Balti: "I said enough"

Source: Vanity Fair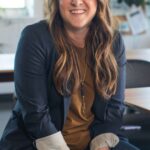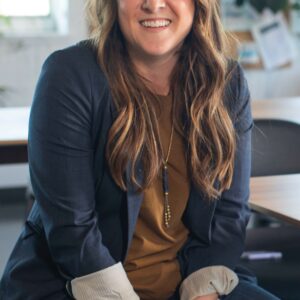 I'm Susan Karen, a professional writer and editor at World Stock Market. I specialize in Entertainment news, writing stories that keep readers informed on all the latest developments in the industry. With over five years of experience in creating engaging content and copywriting for various media outlets, I have grown to become an invaluable asset to any team.