US President Joe Biden asked Wednesday if a congresswoman who died last month was attending a conference on food insecurity at the White House.
At the event, the first of its kind at the White House on hunger since 1969, the head of state took a moment during his remarks to credit a list of elected officials.
All the politicians he listed were responsible for a bill that established the event, and the late Republican Representative from Indiana Jackie Walorski was a co-sponsor.
"I want to thank all of you here for including politicians elected by both parties, such as Representative (Jim) McGovern, Senator (Mike) Braun, Senator (Cory) Booker, Representative – Jackie, are you here? Where is Jackie? I don't think she's here – to help make this a reality," Biden said.
Walorski, who was 58, died last month in a car accident that also killed two of his employees. She began serving in Congress in 2013. Before her death, the deputy was co-chair of the House Hunger Caucus.
When asked by reporters about the comment on Wednesday, White House press secretary Karine Jean-Pierre said the president was, in fact, referring to Walorski.
"He was nominating Congressional champions on this issue and was recognizing their incredible work. He had already planned to receive the congresswoman's family at the White House on Friday. There will be a law signing in her honor next Friday (30), so, of course, she was on his mind," Jean-Pierre highlighted.
"She was the main reference for the president. He looks forward to discussing his remarkable legacy of public service with them when he sees her family next Friday," she added.
Biden issued a statement after the lawmaker's death, saying that both he and First Lady Jill Biden were "shocked and saddened" by her death. The White House also flew flags at half-mast in honor.
"We may have represented different parties and disagreed on many issues, but she was respected by members of both parties for her work on the House Ways and Means Committee, on which she served," the US president recalled last month.
"She also served as co-chair of the House Hunger Caucusand my team and I appreciate your partnership as we plan a historic White House Conference on Hunger, Nutrition and Health this fall that will be marked by your deep care for the needs of rural America."
At the end of a panel a little later during the hunger conference, White House House Policy Council director Susan Rice mentioned Walorski and the rest of the congressional group responsible for hosting the event.
"All, please join me in thanking Senators Booker and Braun, President McGovern and the late Jackie Walorski for their extraordinary leadership in making this possible. We wouldn't be here without them," she noted.
White House is on the defensive
Jean-Pierre bristled at reporters when they repeatedly asked about Joe Biden's comments at the conference. Despite several questionings about the matter during the press conference, she refused to acknowledge whether he had made a mistake.
Instead, she insisted that the late congresswoman was on the president's mind when he made the comment and at one point called a journalist "rude" for pushing the matter.
When Jean-Pierre heard the president's remarks about Walorski, she replied, "I totally understand. I just explained – she was in the mind [dele]. You know, what we were able to witness today and what the president was able to bring up at this conference, at this event, was his focus on wanting to deal with, fighting food insecurity in America. And it's something he was lifting up and honoring."
When Phil Mattingly from CNN pressed the spokeswoman on why the president would be reaching out to the congresswoman at the conference, the representative stated, "I don't think it's that unusual to have someone in mind, especially since it's such a big event."
She denied that the head of state was confused or that there was anything wrong with the teleprompter.
Jean-Pierre said the reporter asking if there was any kind of error was "judging too many conclusions," adding, "If that were the case, I would have stated that." She has not committed to publicizing the speech prepared for the conference, saying she does not understand why it would be necessary.
Most of the time, the White House sends a transcript of the president's comments, which may differ from what is shown on a teleprompter before a speech.
Another reporter asked, "The confusing part is – why, if she and her family (are) first, does the president think she is alive and in the room?"
"I don't find it confusing," Jean-Pierre replied. "I think a lot of people can speak up sometimes when you have someone in mind – just that," he added.
He also stressed that reporters should put the comment in the "context" of him talking to Congressional leaders about food insecurity.
Finally, she rebutted a question about whether the president believed he had handled the situation adequately, saying she had answered the question several times "and my answer is certainly not going to change."
Tami Luhby, from CNN contributed to this report.
Source: CNN Brasil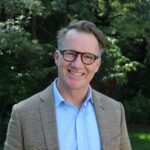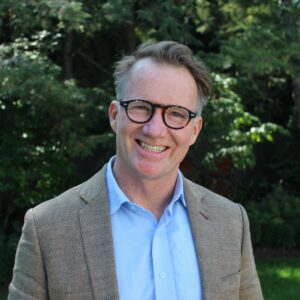 I have worked in the news website industry for over 10 years. I currently work as an author at World Stock Market and write about various financial topics. My goal is to provide readers with informative, insightful content that will help them make sound investment decisions.