President-elect Joe Biden will assume office on 20th January 2021. He is going to face a lot of challenges in comparison to what any other president has ever had to face in the longest time. His biggest challenge is of combatting the worst economic conditions, almost matching the period of the Great Depression, owing to the ongoing coronavirus pandemic. However, the President-elect who recently introduced his nominees for the economic team seems to be pretty confident with an elaborate economic plan ready. It is ambitious of course, but at the moment, it seems better than many of Donald Trump's economic strategies.
Apart from the fact that both Trump and Biden want an extension in the $1 trillion budget spending for restoring the infrastructure, most of the policies of both the leaders are as different as night and day.
When Trump took the oath, he had an 'all-white, male dominating and rich' people in his administration. That was his priority, something that has been criticized a lot too. However, Biden's nominated economic candidates are different and breaking a lot of stereotypes. So even in the choice of members of the council, both men are quite different. Biden has even shown flexibility to sway towards the left-wing to appease the supporters of Senator Bernie Sanders too.
Another important point that sets Joe Biden apart (and in a better light!) is that his prime focus is on the middle-class of America with a more racially inclusive stance. His main aim is to pull the citizens out of the depths of the economic crisis they have plunged into because of the pandemic. These are the people who bear the weight of the nation's economy, their small and medium-sized businesses saw a far worse fate amidst the pandemic than anyone else. So, revitalizing them is extremely important. Besides, as Biden said during his electoral campaign that 'America was not built by Wall Street bankers and CEOs and hedge fund managers. It was built by the American middle class.' However, he does not think that '500 billionaires are the reason why America is in trouble… The folks at the top aren't bad guys.'
Despite his voice as a peaceful and diplomatic leader, he has expressed his wish to provide better lifestyle stability to middle-class Americans. This is considerate and good to hear, especially in times when there is a huge amount of political distrust and 'jaded cynicism' amongst the youth of America.
Policies Against Medicare-For-All
According to various sources, the President-Elect is not in the favor of Medicare-for-all. Such policies are noted to cost the country more than $30 trillion over 10 years. However, he does plan to protect the Affordable Care Act which was initiated by President Obama. But he opposes Medicare-for-all plans and rather wants to introduce a public health insurance option resembling it. Aside from this, he wants the eligibility age for Medicare to be lowered down to 60, from 65 which is the current eligibility age.
His plans to have around 97% of Americans all health insured with a budget of $750 billion over 10 years is achievable if the pandemic is soon controlled and the economy starts gaining its momentum again. Because this cost health insurance plan's cost will be covered through the revenue from the capital gains.
In the Trade sector, Biden wants a coalition with other countries to pressure China.
Some experts say that Biden will be able to reduce the ongoing and ever-worsening tech and trade war with China. But many experts believe that this is not going to happen in the immediate future at least. But America saw its worst trade deficit in 2019, and Biden is planning to improve that at least. We cannot say anything until Biden assumes office.
Aim To Bring Multinational Companies' Production Lines Back in America
Biden's economic plans include a 10% tax on companies who have production lines in other countries. Another important thing that he plans to do is to tighten up the policies around the American multinational companies who hide their foreign profits from the IRS. Domestic manufacturing is going to be greatly encouraged and such projects will be at an advantage with this 10% tax credit. However, exercising this much control requires Biden to win over the Senate also. If the Republicans get the control of Senate, then Biden's hands will be tied in many matters.
Anyway, this plan of bringing manufacturing back to the US is a little ambitious because the companies who build their production lines in foreign countries like China, Mexico, Brazil, etc. actually look for sales too in those countries. So, it is unlikely that these companies will agree to return their production to America.
Biden's $5.4 Trillion Budget for 10 Years
This will increase the budget deficit of course, but since Biden plans to increase taxes from the upper tier of the country (as opposed to what Trump did), some of this deficit will likely recover. Rest will be covered by the Federal Reserves. Biden's plans to tax the upper 1% of the American citizen will recover around $4 trillion over a decade.
Biden's other plans for climate change, restoring the infrastructure, improved student debt proposals, protecting the rights of workers, etc. are so far quite pleasant to the ears, but only time will tell whether he will fulfill his promises or not?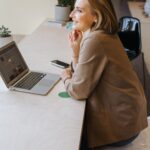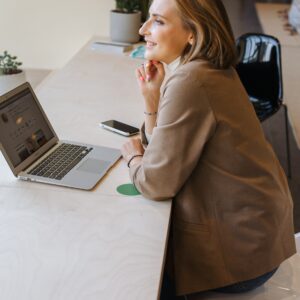 I'm Ava Paul, an experienced news website author with a special focus on the entertainment section. Over the past five years, I have worked in various positions of media and communication at World Stock Market. My experience has given me extensive knowledge in writing, editing, researching and reporting on stories related to the entertainment industry.