It seems like a mere poetic provocation, but the curatorial project for the 35th Bienal de São Paulo takes an important step forward in the discussion about the role of art and the world of visual arts and how its structure deals with the transformations of society – and vice versa. From Wednesday (6th) to December 10th, 121 artists, including 37 Brazilians, will have their works exhibited at the 35th São Paulo Art Biennial.
The theme "Choreographies of the Impossible" proposed by the team of curators formed by Diane Lima, Grada Kilomba, Hélio Menezes and Manuel Borja-Villel goes beyond the decolonizing vision (that which takes away the characteristics of the colonizer), so present in this world in recent years, to embrace a broader and more unruly point of view. Hence the tension between the idea of ​​choreography – apparently something that obeys a set of rules – and the impossible – which becomes possible only by being considered, something that transcends the sectorization and division of the art world in search of a lesser vision. categorical.
"Something that is very central to the exhibition is the idea of ​​dealing with the unknown – that which has never been seen or done – in a way other than through violence", explains one of the curators of this edition, the critic, researcher and master in communication from Bahia Diane Lima, in an interview with CNN . "It is not a shallow or unfounded criticism when we hear that contemporary art or the visual arts are an arid knowledge that is quite elitist and this obviously has to do with the encyclopedic way of organizing art history."
"A story that practices a certain monoculture, the way in which it does not allow any kind of escape outside its own rule other than creating a relationship of authority that is marked by this violence, is always the other or what I I don't know, and therefore it will carry a nomenclature that is pejorative and subordinate", continues Diane.
That is precisely where such choreographies of the impossible are: what are the criteria for organizing an exhibition of this size that does not divide the works and their authors into pre-defined bays and drawers to facilitate the public's digestion.
If you ask me if we manage to have a categorical defense of this exhibition, we do not: what we have are us, plots, crossroads, encounters, relationships, they are not sessions, blocks, specific areas

Critic, researcher and master in communication from Bahia Diane Lima
spiral time
She mentions, for example, the spiral view of time – which does not treat the passage of time in a linear way, but in a cyclical, circular and repetitive way – as one of the ways of understanding this other way of dealing with differences: finding points in common, instead of separating them.
"When we thought of spiraling time, of the performance of circular time, it did not come from a desire to bring spiraling time as a theme, but to understand how this spiraling time was present in many of the works".
"In this process of learning and walking, we came to understand that time was extremely important as a methodological tool for the creation of choreographies, routes and narratives", develops the curator. "There is, in the curatorial project, a desire to break with categories, with themes and with the way in which exhibitions are normatively organized in sectors, in blocks. Time was very important for us to understand how we could also choreograph this spiral place in the exhibition, in the construction of the space. Instead of thinking in a linear way, how one work communicates with the other".
Source: CNN Brasil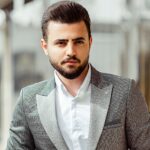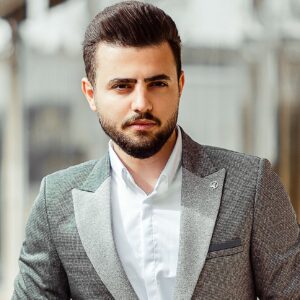 I'm Robert Neff, a professional writer and editor. I specialize in the entertainment section, providing up-to-date coverage on the latest developments in film, television and music. My work has been featured on World Stock Market and other prominent publications.