When at the presentation of the Mediaset schedules it was clear that, for the new year, Pier Silvio Berlusconi would have liked to give a new direction to his company by eliminating the most trashy and inappropriate deviations from his programs, many have wondered why the Big Brother had survived. «I think that reality TV is inevitably a part of commercial TV"replied Pier Silvio, even if he overlooked one detail: a reality show like the Big BrotherTo function, it necessarily needs that exuberant and over-the-top fuel that made previous editions so successful. The promise of a "cleaned up" reality show seems like a joke because reality TV, drawing on everyday life and feeding on the head rushes, jealousies and outbursts of twenty poor quarantined souls, is the most unpredictable television genre there is. Try to keep it in order by imposing a set of rules that demonstrate the irreproachable conduct of its participants It's a very obvious misstep, and it's clear why Big Brother hybrid, halfway between vip and nip, does not work as it should: It's boring and feels like it's already been seen.
Unaware of the change, Alfonso Signorini's conducting continues to be exaggerated and lacking the right sparks: although he willingly plays with that elementary and trivial rhetoric that has made the fortune of some television faces on Canale 5 – you have understood who we are referring to -, he always seems to move pachydermally inside a glass cabinet, because it is clear that not all the tenants of the Big Brother are the same for Signorini. Some – for him – deserve more respect than others, and this may be why the attention for Fiordaliso and his past is much more loving than that reserved for a stranger like Marco Romawho Signorini had no problem calling a "drug dealer" without letting the boy face the shadows of his past once he settled inside the House. The feeling that this gives us back Big Brother she is endearingly clumsy, as if he no longer knew what to do to interest an increasingly tired and lazy audience.
It would have been different to opt for the original formula, that of all nip as in the past, which would have guaranteed if nothing else greater equality in treatment, but it is clear that the leaders have once again decided to focus on more or less well-known names to try to keep up with the ratings which, alas, they went to flex after just a week and in the face of a double appointment that forces the authors to do triple somersaults to invent content to discuss without, however, irritating the higher-ups who transformed the Big Brother in a special prison. It's like everyone is afraid of doing the wrong thing: arguing too hotly, joking too lightly or scheming too superficially. It is as if the Cinecittà House was trapped in the same spell of immobility that hovered in the house of Miss Havisham in Big hopescrystallized in a tedious everyday life for fear of giving that acceleration which could be worth a warning from above with consequent threat of early closure.
The Big Brother 2023at least for now, however, boasts another weak point, and through no fault of its own: Cesara Buonamici. Leaving aside the fact that a professional like her would have deserved the direction of Tg5 rather than a role as a commentator, it is clear that Buonamici, who until a moment earlier was informing Italians of the death of Queen Elizabeth and interviewing Riccardo Muti, is profoundly uncomfortable at the thought to comment on Grecia Colmeranes' exploits and the bickering between Beatrice Luzzi and Rosy Chin. We imagine that it must not have been easy for her to accept such a taskbut it would certainly help if Signorini made her speak at the right moments, perhaps to try to raise the tone in the presence of the most delicate topics and the most complicated points. But no: Cesara Buonamici remains still there, almost unable to hold back a forced laugh that, if heard in slow motion, could very well be a call for help in morse code. We appreciate the fact that, after so many years of excess, iBig Brother tried a different path, but we cannot deny that, at least for now, the gears do not work. Perhaps, at this point, we need to try to shake things up a bit with the hope that the public will come back to watch it and the management won't make too much fuss: reality TV, after all, if they don't get their hands dirty they stop being reality TV and become living rooms. . And we already have enough of those.
Source: Vanity Fair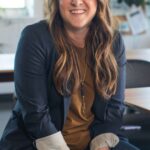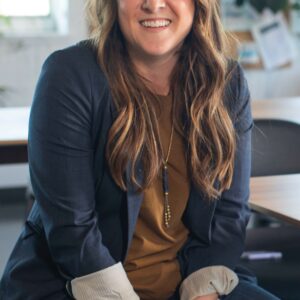 I'm Susan Karen, a professional writer and editor at World Stock Market. I specialize in Entertainment news, writing stories that keep readers informed on all the latest developments in the industry. With over five years of experience in creating engaging content and copywriting for various media outlets, I have grown to become an invaluable asset to any team.