- Article Top Advertisement -
To fully understand the reaction that Orietta Berti had towards Antonella Fiordelisi during the last episode of the Big Brother VIP it is necessary to remember a fundamental detail, namely that Orietta Berti, as well as Loretta Goggi but also Lorella Cuccarini, come from a completely different television and school from those of today. They were formed in a time when art was absolute, where you had to try and try again a number until it was perfect and, above all, keep any vulgarity and any sign of arrogance away from the screen because at the time television had to be the bearer of harmony and balance. The Italians who returned home in the evening needed to distract themselves, but also to feast their eyes through an exchange of brilliant jokes admiring the fabulous costumes designed by Corrado Colabucci: it was a time when scandals, profanity and improprieties were banned because considered inappropriate and unpresentable, exactly the opposite of what happens today, since it seems that reality shows like the Big Brother VIP seek confrontation at all costs because by now what attracts attention in the face of thousands of contents posted at supersonic speed every minute are, according to some, only the outbursts and lack of respect.
- Article Inline Advertisement 1-
That said, Orietta Berti's reaction during the episode is more than justifiable given that, at that moment, Antonella Fiordelisi, a girl who until just over six months ago we didn't even know who she was, thought (wrongly) to contact to the columnist with contemptuous terms, imbued with an unidentified superiority. "He doesn't want to see this. What can I say?» thunders Fiordelisi before meeting the reaction of the singer lent to television. «I've always admired Edoardo Donnamaria: you treated him like a laughing stock, a little dog, and I didn't like this thing. In life I have always admired polite people who earn their bread with a smile. I started at 18 in this environment, I traveled the world at 19 with my husband without knowing English: I have always worked only with education and respect for others, without showing off and bullying anyone. Neither with words, nor with arrogance. And I'm still here, at the age of 80, I work a lot and I'm respected by everyone. I'm telling you for the last time: you have to earn your bread with respect for others and with a smile, not with arrogance».
Faced with Orietta's sacrosanct words, Antonella however shrugs, looking at her almost condescendingly and showing us once again that the problem of today's television faces is always the same: the arrogance of being there to stay, the certainty that a reality show like the Big Brother VIP to turn on a cone of light that will never go out when we know very well that yesterday's competitors are hardly seen on television today, sucked into the same black hole in which all the vippets end up who think that success is eternal and is calculated thanks to the decibels they use to stand out over the others. We have no doubts that, should it continue like this, Antonella Fiordelisi won't go that far, while Orietta Berti, a complete artist who has proven over the years that she is much more than a woman with a beautiful voice, will still be here with us, with the culture, the smile and the grace that often the vipponi of Big Brother VIP they leave at the entrance, forgetting that these are the keys to respectability with the public, and not the outbursts and venoms they continue to lavish every week.
Other Vanity Fair stories you may be interested in:
Big Brother VIP 7: Signorini's outburst and Mediaset's big mistake
Big Brother VIP 7the usual faces and "the money that is no longer what it used to be"
Sonia Bruganelli: «I have nothing to hide, not even privileges»
To receive the other cover of Vanity Fair (and much more), subscribe to Vanity Weekend.
Source: Vanity Fair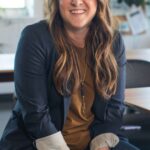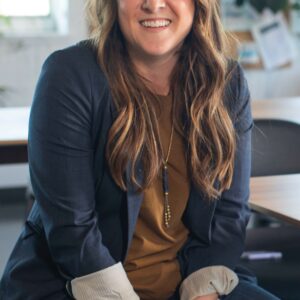 I'm Susan Karen, a professional writer and editor at World Stock Market. I specialize in Entertainment news, writing stories that keep readers informed on all the latest developments in the industry. With over five years of experience in creating engaging content and copywriting for various media outlets, I have grown to become an invaluable asset to any team.
- Article Bottom Advertisement -