As if spellbound, all of Germany is looking forward to next Thursday: it's the day maintenance work on the Nord Stream 1 gas pipeline is expected to be completed – and de facto the day Putin will decide whether to turn off the natural gas tap to Europe, comments Bild am Sonntag.
Business representatives are already warning of a dramatic loss of prosperity in Germany and the biggest crisis since the end of World War II.
The sentiment of many people is summed up as follows: Now Putin has us in the palm of his hand, he decides whether we should freeze in the winter.
CSU leader Markus Zender puts his finger on the wound, asking: "Would the German government be ready if Vladimir Putin declared that the repair of Nord Stream 1 would take longer and offered to use Nord Stream 2 for this?"
The fact that no Russian gas will flow to Germany via Nord Stream 2 is part of the core of the Western response to Putin's war of aggression against Ukraine.
Zender also says: "The strategy of quickly bringing Russia to its knees with sanctions has so far not paid off. Western weapons have so far shown significantly more effect against Russia than the sanctions that have been imposed."
With this, the Bavarian prime minister strikes a sentiment of the population.
While the 61% were in favor of banning Russian gas imports shortly after the start of the war in February, the mood has now completely reversed.
This is confirmed by the terrifying figures of an INSA survey (1003 respondents on Friday) for Bild am Sonntag:
-74% expect an economic recession and an increase in unemployment in Germany. 83% believe prices will continue to rise.
-63% expect a natural gas emergency, during which the gas supply to companies will be interrupted, while 83% expect restrictions for private households.
-Extremely dramatic: almost one in two (47%) think Germany is hurting itself more than Russia with the sanctions. Only 12% believe Russia will suffer more damage (both are happening, according to 36%).
Simply put: Germany is losing faith in sanctions, according to Bild. Punitive measures against warmongering Russia not really working?
Nonsense, the politicians claim. The responsible Minister of Economy Robert Habeck (52, Greens) refers to data from June. According to it, Russia's gross domestic product will decrease by 10% in 2022, inflation is at 17%, industrial production has fallen by 8%.
"It is more than visible that our sanctions are hitting Putin's war economy hard," Greens leader Omid Nouripour (47) tells Bild. "And we cannot simply ignore Russia's numerous war crimes."
EU data shows that sanctions are working
EU Commission figures show: As a result of the sanctions, Russian exports to the EU alone have fallen by €73 billion.
The EU also notes that Russian assets worth €13.8 billion have been frozen and that the European economy will grow by 2.7% in 2022 (Germany: 1.4%).
"Even if Russian propaganda claims otherwise: Russia is definitely facing a difficult autumn and winter," explains Stefanie Harter, a Russia expert at the Heinrich Böll Foundation.
"Unlike the EU, Russia is in recession". Furthermore, Harter continues, sanctions are currently "no alternative". "The EU will not intervene militarily in the war, we can only stand up to Russia with sanctions.
Foreign Minister Annalena Baerbock (Greens) again this week came out against a possible relaxation.
FDP caucus leader Christian Dürr (45) goes a step further and openly considers further tightening of sanctions.
"It was always important to us that they hurt Putin more than us. This must remain so in the future," Dürr told Bild. "The question of tightening them arises in particular if Russia reduces or stops natural gas deliveries in violation of the agreement."
Source: Capital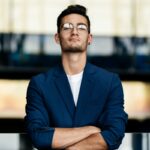 Donald-43Westbrook, a distinguished contributor at worldstockmarket, is celebrated for his exceptional prowess in article writing. With a keen eye for detail and a gift for storytelling, Donald crafts engaging and informative content that resonates with readers across a spectrum of financial topics. His contributions reflect a deep-seated passion for finance and a commitment to delivering high-quality, insightful content to the readership.