Western companies that continued to operate in Russia after invasion of Ukraine they reportedly have billions of dollars in profits, but the Kremlin has blocked access to their funds.
According report of the Kyiv School of Economicsthe profits of said companies are estimated at 18 billion dollars from the total 20 million dollars which registered foreign companies in Russia and 199 billion dollars from the total 217 million dollars gross income.
"The figures may have grown significantly since then, although it is not possible to estimate their exact size," noted associate dean of the economics school Andriy Onoprienko, who compiled the data.
Local profits of companies from BP to Citigroup have been "trapped" in Russia after bans on businesses from "unfriendly countries"including the USAof United Kingdom and all its member states EU.
As stated in a publication by Financial Timesthe size of the funds in question reflects not only the weight Western companies have had in the Russian economy, but also the dilemma these companies face regarding their operations in Russia.
Many foreign companies are trying to sell their Russian subsidiaries, but any deal requires Moscow's approval and is subject to big cuts in consideration. In recent days British American Tobacco and Swedish carmaker Volvo announced deals to transfer their assets to Russian oligarchs.
Other companies that remain active in Russia are Austria's Raiffeisen bank, which, according to data from the Kyiv School of Economics, recorded the largest profits for 2022, amounting to $2 billion. Also American groups Philip Morris and Pepsi Co recorded profits of $775 million and $718 million, respectively. Swedish truck maker Scania made a profit of $621 million, making it one of the most profitable companies in 2022, which was forced out of the country.
US-based firms hold the largest share of total earningswith capital estimated at $4.9 billion, and followed by German, Austrian and Swiss, with $2.4 billion, $1.9 billion and $1 billion, respectively.
According to the Financial Times, European companies last month reported write-offs and losses of at least 100 billion euros from its Russian operations since the start of the invasion of Ukraine.
Some of these companies have managed to circumvent the restrictions, however this is not a simple matter. The Russian Finance Ministry last month presented some rules for foreign company dividends, however dividing them into "good" and "bad" companies.i.e. to those who wish to continue their activity in Russia and to those who seek to move away.
"Approval to distribute dividends has long been a kind of incentive for "good behavior"which means it has to be made clear that the company wants to stay in Russia," a person involved in exit deals said, adding: "For an unfriendly company, repatriating dividends is already as complicated as selling the business". "One of my clients lost all hope and just wiped out all his profits," he notes.
Source: News Beast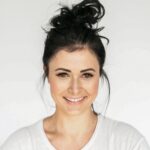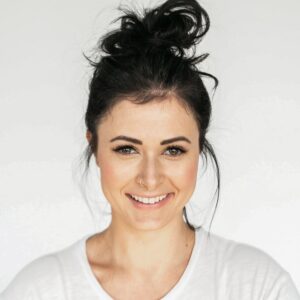 With 6 years of experience, I bring to the table captivating and informative writing in the world news category. My expertise covers a range of industries, including tourism, technology, forex and stocks. From brief social media posts to in-depth articles, I am dedicated to creating compelling content for various platforms.