Craig Wright has accused the sites bitcoin.org and bitcoincore.org of copyright infringement in the publication of the White Paper and the use of domain names with the word bitcoin.
Ontier Law Firm's attorneys directed
letter bitcoin.org website administrator, defending the interests of the self-proclaimed creator of bitcoin – Craig Wright. Lawyers are demanding that the owner of bitcoin.org remove the Bitcoin White Paper from their platform.
The Bitcoin.org administrator under the pseudonym "Cobra" denied these allegations, calling them false. Cobra refused to remove the Bitcoin documentation, arguing that it was published under the open and free software license developed by the Massachusetts Institute of Technology (MIT). Cobra also denies that Wright owns the Bitcoin.org site.
"We have the legal right to post Bitcoin white papers on the site. In addition, Satoshi Nakamo has a PGP public key with which he can cryptographically verify his identity. However, Wright never did, "the Bitcoin.org administrator replied.
Law firm Ontier claims that Wright published the Bitcoin White Paper "like Satoshi Nakamoto" on October 31, 2008. But since Craig Wright only became famous in the cryptocurrency community in 2016. It was then that the entrepreneur decided to declare that he was the author of the document and the creator of bitcoin. In May 2019, Wright attempted to copyright the Bitcoin White Paper with the US Copyright Office.
The Bureau later announced that anyone can register copyright. The Bureau does not check the validity of the statements in the submitted materials, since this is the responsibility of the court. Cobra noted that the administrators of bitcoincore.org have already removed the White Paper, thus proving the validity of Wright's false claims.
"Unfortunately, without consulting us, the Bitcoin Core developers reacted to the allegations of copyright infringement and removed the White Paper from the site. This will set the stage for new claims. By self-censoring, Bitcoin Core "lends ammunition" to Bitcoin's opponents, compromising its integrity. "
Many call Wright a "patent troll," and for good reason. It has filed 155 blockchain and cryptocurrency patent applications since August 2017, according to The Next Web.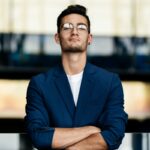 Donald-43Westbrook, a distinguished contributor at worldstockmarket, is celebrated for his exceptional prowess in article writing. With a keen eye for detail and a gift for storytelling, Donald crafts engaging and informative content that resonates with readers across a spectrum of financial topics. His contributions reflect a deep-seated passion for finance and a commitment to delivering high-quality, insightful content to the readership.