The Christmas sale season starts on Black Friday, which this year falls on November 25th. Infinix, in honor of this, has prepared excellent discounts up to 13 thousand rubles for a variety of models. It seems that this is a great reason to stock up on gifts for your loved ones in advance, while the product is still available in maximum abundance. There will be a visual acquaintance with all the models that are presented in the sale.
NOTE series: advanced devices for everyone
The sale includes models from the last NOTE 12 family for today. You can especially profitably buy the flagship of the series Infinix NOTE 12 VIP for 19,990 rubles with a discount of 13 thousand. This model is notable for its recognizable design with a massive main camera block and extremely fashionable flat ends. Strong fiberglass makes the device also practical. Another highlight is the 108MP main camera paired with a 13MP wide shooter that captures great day and night. The selfie camera matches. In summary, Note 12 VIP can be advised to those who do not accept compromises, especially now that the price has been reduced to the maximum.
One step down is NOTE 12 Pro, which is now offered for 16,990 instead of 25,000. This model is remembered for its unusual balance in favor of the main camera, whose resolution is also equal to an impressive 108 megapixels. But this time they did without a wide-angle lens. Another highlight is the MediaTek Helio G99's nimbleness with Infinix's usual generous 8GB and 256GB storage.
Do not wonder, NOTE 12 2023 how the twin brother is similar to the previous smartphone from the selection. And it was created for those who need maximum performance for minimum money. After all, getting the most successful of all gaming MediaTek Helio G99 for a modest 12,990 rubles is a real gift. Compared to the Pro version, the main camera (50 megapixels) is more modest here and the internal memory (128 GB) is half as much. The RAM was left unchanged, 8 GB will definitely be appreciated by those who like to play AAA projects on Android!
HOT series: reliable mid-range models at a very competitive price
Leading the line is a brand new model. HOT 12 Pro, which was very well on sale in honor of Black Friday. Its uniqueness lies in the absence of compromises in basic issues. It has a compact body, a 90Hz screen, a full array of sensors, NFC for contactless payment, and 18W fast charging. I think many will choose HOT 12 Pro also for its calm, attractive style without unreasonably bright accents.
It's time for even more affordable smartphones, namely Infinix HOT 12 NFC for 8,990 rubles. The main feature is marked directly in the title. And yet, despite the modest price, inside the screen is at 90 Hz, decent 8 cores from UNISOC, 4 GB of RAM and an impressive 6000 mAh battery for two days of battery life. In everyday life, the model leaves a pleasant impression of a real workhorse for every day.
SMART Series: maximum availability
The Infinix line has a model for those who are looking for the most affordable smartphone. it Infinix SMART 6PLUS for 5 990 rubles. Although I would like to evaluate a mirror glossy gloss much more expensive. It has a large screen, almost a record autonomy and optimal performance for its segment, led by the MediaTek Helio G25.
.
Source: Trash Box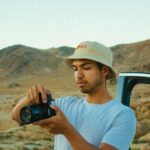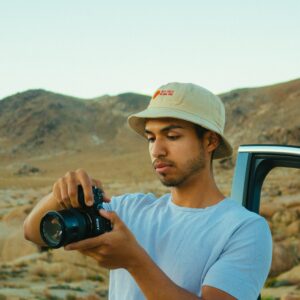 Charles Grill is a tech-savvy writer with over 3 years of experience in the field. He writes on a variety of technology-related topics and has a strong focus on the latest advancements in the industry. He is connected with several online news websites and is currently contributing to a technology-focused platform.