The two funds of the world's largest BlackRock asset manager – BlackRock Funds V and BlackRock Global Allocation Fund – can start investing in Bitcoin through the purchase of futures contracts.
Two filings by BlackRock with the US Securities and Exchange Commission (SEC) highlight the risks of such investments:
"One of the risks when investing in a fund in bitcoin may be the risk of lack of liquidity in the market, since the bitcoin futures market is relatively new. The only option for bitcoin futures that the fund can invest in is futures on trading exchanges registered with the Commodity Futures Trading Commission (CFTC). "
Note that BlackRock's filings with the SEC do not yet speak of an imminent purchase of bitcoins by BlackRock funds. However, this means that the company is considering such an investment and is preparing in advance the regulatory framework for buying Bitcoin futures.
In early December, BlackRock CEO Larry Fink said that while the cryptocurrency market is still quite small in volume, bitcoin has attracted the attention of many people and could become a global asset in the future.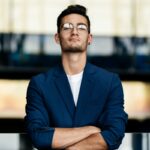 Donald-43Westbrook, a distinguished contributor at worldstockmarket, is celebrated for his exceptional prowess in article writing. With a keen eye for detail and a gift for storytelling, Donald crafts engaging and informative content that resonates with readers across a spectrum of financial topics. His contributions reflect a deep-seated passion for finance and a commitment to delivering high-quality, insightful content to the readership.