The dramatic weakness of the euro is of great concern to the European Central Bank, but the market does not realize it, notes Bloomberg.
The comments from the ECB and the debate on raising interest rates by 50 basis points should theoretically support the euro. But this time, other forces, such as the dominance of the dollar and fears of a recession, dominate the market, say strategic analysts.
While policymakers are not targeting the exchange rate, its slide into the dollar is becoming increasingly hotly debated. In recent days, Villeroy de Galhau of the Banque de France has pointed out that a weaker currency would go against the goal of price stability. ECB Executive Board member Isabel Schnabel said they were closely monitoring the impact of the weaker euro-dollar exchange rate on inflation.
"Verbal intervention can increase overnight volatility, but it will have little effect on the exchange rate," said Vassilios Gionakis, head of Citigroup's European exchange strategy. "We are still living in a world without risk."
The euro jumped this week, but this is due to the wide sell-off of the dollar and the signs of vulnerability in the US economy. It was around $ 1.05 on Friday, close to a five-year low.
Traders have a history of rejecting ECB exchange rate statements that have not been supported by policy. Last year, officials said they had the tools to prevent any further strengthening of the euro that undermines inflation, but those comments were short-lived, according to Valentin Marinov of Credit Agricole SA.
"Words are cheap most of the time," said Marinov, head of G-10 FX research bank. "Any verbal intervention from here to strengthen the euro will work to the extent that it will be accompanied by specific political actions to support the currency."
It is rare for politicians and central banks to push for a stronger currency. Usually, a weaker exchange rate is welcome, as it boosts growth by making a country's exports more attractive. But in this world of high inflation, a stronger currency is seen as a way to offset rising import prices.
Source: Capital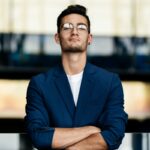 Donald-43Westbrook, a distinguished contributor at worldstockmarket, is celebrated for his exceptional prowess in article writing. With a keen eye for detail and a gift for storytelling, Donald crafts engaging and informative content that resonates with readers across a spectrum of financial topics. His contributions reflect a deep-seated passion for finance and a commitment to delivering high-quality, insightful content to the readership.