Sam Bankman-Fried's parents helped him open the FTX crypto exchange and create the FTT token. This was reported by Bloomberg with reference to own sources.
Legal background of Sam Bankman-Fried's parents
Joseph Bankman and Barbara Fried FTX met at Stanford University, where they taught in the law school. Joseph Bankman was a tax expert who produced material on the US Tax Code for low-income individuals.
In a 2022 interview with the New York Times, Sam Bankman-Fried stated that his parents were not involved in any phase of the company's creation. However, former employees, business partners and some legal documents claim otherwise, Bloomberg writes.
The couple reportedly earned $26 million in cash and real estate in 2022. Joseph Bankman and Barbara Fried regularly appeared at the company's offices, offering words of encouragement to employees and participating in internal communications.
One of the reasons why one of the largest investors in the FTX exchange, Sequoia Capital, decided to invest $150 million in it may be due to the good reputation of Bankman-Fried and his parents. First, Sam worked for a time at a trading firm on Wall Street. Secondly, his parents taught law at Stanford University.
Joseph Bankman handled legal issues at Alameda Research
After creating the hedge fund Alameda Research in 2017, Bankman-Fried needed lawyers. At the time, he was moving huge amounts of money between countries in ways that he said in the podcast looked like money laundering.
His father was not an expert in cryptography, but he immediately agreed to help. Former employees of the foundation claim that it was Joseph Bankman who helped develop the first legal documents.
Invoices from Fenwick & West, an Alameda law firm, list him as a participant in the meetings. Presumably, he could have been involved not only in tax matters, but also in the development of marketing materials for FTX and the FTT digital asset.
FTX was originally based in Hong Kong until the government began cracking down on cryptocurrencies in 2021. A person familiar with FTX's operations says the elder Bankman played a key role in the decision to move to the Bahamas, where there were few restrictions on digital assets.
Sequoia Capital Invested in FTX After a Phone Call
Sequoia decided to invest in FTX after a phone call from a former SEC official, according to people close to the deal. He expressed support for FTX's legal strategy and said Bankman-Fried was the son of his friends.
In addition, Joseph Bankman often accompanied his son to meetings with regulators and elected officials. He has also made numerous appearances at FTX events as a spokesperson for the company's philanthropic ambitions.
Group chats among former FTX employees sparked debate over whether Sam's parents knew about his financial crimes. At the same time, friends of the couple were trying to understand how two people who were known for their ethics could allow their son to commit such a serious offense.
After his arrest in 2022, Sam Bankman-Fried was released on $250 million bail, which was posted by his parents.
He now remains in prison until the court's decision. Bankman-Fried lost his initial appeal. The court also rejected the repeated request for release. In October 2023, the ex-director of the FTX exchange will appear in court.
Source: Cryptocurrency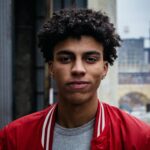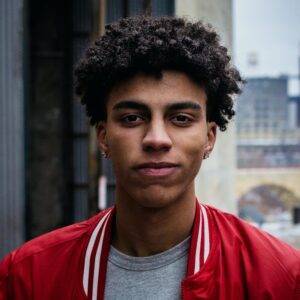 I am an experienced journalist and writer with a career in the news industry. My focus is on covering Top News stories for World Stock Market, where I provide comprehensive analysis and commentary on markets around the world. I have expertise in writing both long-form articles and shorter pieces that deliver timely, relevant updates to readers.