Today a very interesting survey was presented, Representation of the female body and cosmetic surgery, carried out by Yoodata/POLYTECH Italia on a sample of 1,009 people representing the Italian population aged between 15 and 70. Indeed, the survey shows that for 86% of Italians, women's bodies are increasingly exposed on the media and on social networks. 79% believe that the female universe is aware of its body and is freer to exhibit it, but to put it once again on display, as a sexual object. 76% of women, moreover, use the body as a weapon of seduction. As a result, "nothing has changed compared to the past" for 73% of Italians and that not even the events of MeToo or the battles of neofeminism were enough to change their mentality, at least according to 63% of women and 57% of men of our country.
But in addition to this disheartening immobility of Italian society, which seems stuck in a 1950s image of femininity, the even more surprising fact is that the weakest generation in this context it is not that of forty-year-olds, nor that of over-fifty or sixty-year-old boomers, but that of the very young, those who belong to generation Z and are between 15 and 26 years old. 80% of them consider that women are increasingly victims of this over exposure on social media and traditional media, but at the same time they are very concerned about their own image, so much so that almost half of the younger girls (48 %) says, "Sometimes I'm so insecure about my looks that I wouldn't leave the house." It is therefore not surprising that the youngest are the most in favor of plastic surgery (54%), those who judge the breast reconstruction is a choice of freedom (64% versus 35% of boomers), made to please themselves more (63%). As confirmation that nothing has changed in the perception of one's own image, it appears that over half of women between 27 and 42 do not like themselves and would resort
willingly to the scalpel of the cosmetic surgeon.
The good news, in an equally surprising way, is that with age the relationship with one's body becomes more serene, free and peaceful: the vast majority of women between 59 and 70 years old (83%) feel they can decide what who wants to respect her body, show it or not, change it or not and very many (70%) are those who are not interested in aesthetic standards and consider them a cage "for us women".
Comment the philosopher and essayist Laura Gancitano: «The situation relating to the representation of the female body in Italy does not change, this study tells us. On the contrary, it is getting worse and more and more confused. If on the one hand we have more tools to understand how dangerous judgments on the female body are, also thanks to social networks, on the other we continue to receive messages that tell us that we must do everything to have a perfect body. This has a negative effect especially on the younger generations, who are subjected to an enormous amount of stimuli and models».
In this regard, almost half of women of all ages have experienced judgments about their physical appearance in the last two to three years. The phenomenon mainly concerns very young women (69% against 39 aged between 43 and 58 and even 19% over 59), but the most worrying figure comes from the observation that these judgments, usually negative, are mostly expressed in the family (43%). To quote Maura Gancitano, «the main source of criticism of girls' bodies, inch by inch, is the family and unfortunately very little is said about this. It is from the family that our body begins to be looked at and judged, sometimes also out of an instinct for protection from external criticism, but in any case with a negative effect on mental health".
There are also inappropriate comments on the street (35%), at work or at school or university (16%), among friends (16%) or on social media (12%). Once again the object of the fiercest criticism is the female body, in particular for its weight. In short, girls are too fat (39%), or too thin (12%), undergo unwelcome appreciation (13%), are subject to body shaming (10%), collect negative judgments for their age, for physical defects , tall or short stature, and so on. In short, the road for the female universe to free itself from stereotypes and models and be able to live the relationship with one's physical appearance truly in full serenity even at the age of twenty and not just at seventy is still long. And it is the whole society that has to take charge of it, changing
radically minded.
Source: Vanity Fair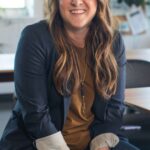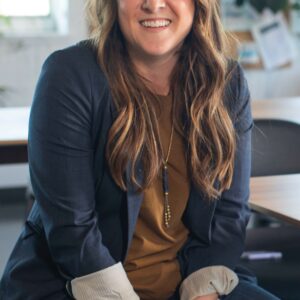 I'm Susan Karen, a professional writer and editor at World Stock Market. I specialize in Entertainment news, writing stories that keep readers informed on all the latest developments in the industry. With over five years of experience in creating engaging content and copywriting for various media outlets, I have grown to become an invaluable asset to any team.