Davide Dileo, better known as boost, lives what he calls "a student life". "I made the folly of enrolling at the Conservatory and now, between the promotion and the film, I experience the typical paranoia of those who study", says Boosta on the phone from Rome, sheltered from a water bomb which, as often happens in large city, paralyzes everything. Beyond the weather, however, his voice as he answers is so enthusiastic as to recall the euphoria that accompanies each of us in the very few glimmers of happiness that strike us during the year. "I have a great desire to learn right now, it's like I was a child again"resumes the keyboardist of Subsonica, engaged on two fronts: the promotion of Post Piano Sessionshis new recording project divided into six chapters that combine the sound of the piano with electronics, and his commitment to the soundtrack of The first rulethe beautiful film by Maximilian D'Epiro arriving at the cinema on December 1, 2022 after the transition to the Lecce European Film Festival.
Based on Vincenzo Manna's play The class, the film – a Dinamo Film, Goldenart Production production with Rai Cinema in association with Notorious Pictures and the contribution of the Apulia Film Fund – is the story of a group of reckless students who, thanks to the guidance of a professor who is not intimidated by the their aggression, try to help them find their place in the world. To embellish this training story that ranges from unmotivated violence to humanity hidden by those who do not want to appear weak are precisely the songs written, produced and interpreted by Boosta, including track Like a stone which allowed him to work with Violante Placidohelping the viewer to better understand the intimacy of the characters.
When did you enroll at the Conservatory?
«This year I enrolled at SMET, the electronic music department: the path on sound is taking me into unexplored paths, and I can say that it's nice to start studying again. I think it's a symptom of humility – also because I don't have big ego problems – to resume discipline. I have a great desire to learn."
There is always something to discover, after all.
«I am a Libran, I live in perfect uncertainty of anything. If you don't question yourself, you won't go far, in my opinion: uncertainty is also the curiosity to find out what your limit is. I would like to honor my work as long as I have the opportunity to do so, but also to discover a lot of new things, to be aware that I haven't done what I want to do yet and haven't yet worked on the piece I've always wanted to write».
This experimentation is very similar to the spirit of your new album, don't you think?
«It is linked to the desire and urgency to overcome the codes and grammar I am used to. I like the idea of ​​a blank canvas and being able to write freely, with something that begins and ends when it has to end».
Does the blank canvas ever scare you?
"Yes and no. Emptiness, horror vacui, scares everyone, but it's important to learn to accept it: you can't always write great music. You also need to enjoy the emptiness and malaise that you then try to convert into useful energy: if you learn it, you live a little better».
The problem is that it's hard to get to grips with.
"We have to accept the fact that we are not exceptional. I hope I have a pinch of talent, a little sparkle, but it's normal to deal with who you are, with your doubts. If we were free from doubts, it wouldn't be the same thing: I'm fascinated by the idea of ​​the interference of the self with respect to the work you do. I like to think of music as an infinite universe of possibilities».
The first time you realized you weren't great?
«In middle school, when I wrote my first song. It's a constant struggle, even if there is obviously a fund of narcissism. There are times when you feel like you're the boss of the world, especially when you're younger. At the age of 20 I was much more presumptuous, and this is why I consider the possibility of structuring the possibility to be fundamental, because success today is fast».
How fast?
"Much. I think of the thousands of kids who go to talent shows to become famous and popular. Success, for me, is something else: it's waking up in the morning and doing what you love. Popularity is a corollary: it can be there or not be there, but it doesn't affect anything».
It's a very romantic answer.
"I think I am. They are not in adolescent excesses, but in the care: from the care of what you do you can see the love you have for something. In my own small way, I try to take as much care as possible of the people I love, what I do, and the people who relate to my music. Not to mention that music can't just be entertainment, a neutral and spurious tool: you take it and use it as best serves you».
Like in the movie The first rulewhere he signed the soundtrack.
«Music served to tell and amplify the story, to give it an extra dimension. It's a film that doesn't tell the background of the protagonists and that's why the soundtrack is linked to what's happening, to the moods and the story of the kids. It is a road that adds a reading corner that you would hardly have without it».
The film speaks of codes and rules imposed and often absorbed by convention: what is your relationship with the rules?
«Layman. Some I like and respect willingly, but others need to be broken. I am thinking of the sense of justice, of the unfair laws: the rules are good while they last given that, when you overcome them, others take over".
Was he disciplined as a child?
"No, I sucked. I had a very labile concept of discipline. I lived a very eventful adolescence, even if I think I was always good. The fact that I considered myself like this, however, does not mean that he has only done good things. However, I don't want to be too nostalgic and think about what I've done in the past: now I try to do what I can».
Through what channels did his rebellion pass?
"Through a large baggage of madness that I have passed unscathed. I don't want to be anecdotal and just focus on the bullshit because there is great randomness in life: as you get older, there are so many different anxieties that start to come up, and my daughters I wish happiness that comes through the experience, hoping they too face it as unscathed as possible".
How old are your daughters now?
"14 and 15 years old".
Practically the age of de boys The first rule. Is their adolescence as wild as yours was?
"I would not say, I can only be grateful for what they do and how they are growing."
Back to you: when do you think you calmed down?
«Very late. I'll give you an example: I went to classical high school, but I only started reading seriously on Subsonica's first tour, at the age of 22. I lived the years of the Cannibals, of Ammaniti, of Avoledo, fantastic writers who wrote in your language. However, having missed those ten years of not reading is one of the greatest regrets of my life».
Let's talk about 10 years, though. Don't be so stiff.
"I want to live the weather as best I can. I'm not a saint, I won't be able to accomplish everything in my head, but I have the ambition to enjoy everything that comes my way. I think the trick is to communicate something, whether it's through music or writing, only when I feel the urge to do so."
Which, if you allow me, clashes a bit with the logic of the industry and the famous market surveys that encourage artists to come out with new albums to satisfy their targets and the rest.
«It becomes a problem, it makes you less honest about what you do, but the industry makes you live. What is certain is that when you pursue what a certain audience wants, it becomes complicated».
What do you feel the urgency of today?
«To learn. I made these 6 records with a lot of love and hope to play them as much as possible. It's beautiful when, during the concert, people listen, travel with their thoughts and then at the end, when it's all over, it takes them a moment to come back. The concert is all in a row, when the last note of the piano is extinguished and you lift your foot from the pedal there are those 3-4 seconds of beautiful silence».
What relationship does it have with silence?
"I like it, I need it. If you don't have silence, you don't have room to put words and moods into it. It is used to look, to listen: it is vital».
Many people are afraid of it. What are you afraid of?
«The uncertainty of the future, the violence, the bad things. I'm always afraid of finding out I'm a fraud, that I won't be able to do what I thought I deserved forever."
Like imposter syndrome?
"I think I can tell some things, but I hope I have the opportunity to continue to do so. I'd be afraid, waking up, that I couldn't do it with the energy and inspiration with which I do it now. The moment that flame goes out, I would feel so afraid».
Does the passing of time, on the other hand, scare you?
«I'm 48 years old, I'm more or less halfway there. But I feel good, I'm fit, I still walk around in sneakers. Objectively you realize that time is starting to run out, yes, but I try to be as happy as possible with the moment that I have learned to accept myself. The fear I have is that of not being able to grow anymore ».
How old does he feel?
«96-97 the day after playing for the National Singers team. I almost never feel like I'm twenty."
What do you miss about 20 years old?
«I have combined so many that I have lived them well. Now I have a mess of things to tell in front of the fireplace.
A hope for 2023?
«I would like everyone to be more responsible, even those who govern. Responsibility is beautiful, it goes through circles like when you throw a pebble in the river».
Do you know that he is a failed philosopher?
«I had enrolled in Literature and then in History, but I gave up. Philosophy I don't know, but I'm tempted by Anthropology».
If I had asked Boosta as a child what he wanted to be when he grew up, what would he have answered?
"The musician. At 6 I asked for a piano and at 11, after seeing Bon Jovi, I no longer had any doubts. I've always done a lot of concerts in my bedroom, with the drum kit on the pillows. At 12 I went to a music store and bought 2 sticks just to put them in my back pocket. Even though I didn't have a battery, I liked them too much».
It was to impress, I guess.
«Music is an instrument, it is also used for that».
Other Vanity Fair stories you may be interested in:
Subsonica's Boosta: «And then we'll meet at the bowling alley»
A Samuel concert is always worthwhile (with or without Subsonica)
Samuel of Subsonica: "I had heart surgery: I'm fine, but I fucked myself up"
To receive the other cover of Vanity Fair (and much more), subscribe to Vanity Weekend.
Source: Vanity Fair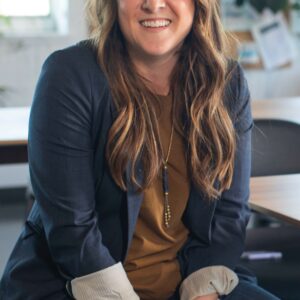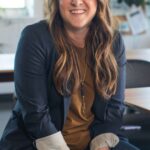 I am a writer at World Stock Market. I work on the Finance and Market section and write about stocks, ETFs, and market trends. I have been involved with writing for over 8 years and have experience in various industries such as finance, technology, and cryptocurrency.