Renault has introduced the electric Renault Megane, which is officially named the Megane E-TECH Electric. The manufacturer says the vehicle is a hardware platform that houses the latest software and optimized connectivity to deliver new experiences.
The brand new Megane E-TECH Electric, like a smartphone, fits seamlessly into the digital ecosystem of its user. It's a high-tech car that's always ready to go, thanks to a new OpenR display and a new Google-developed OpenR Link infotainment system based on Android Automotive OS, complete with Google Assistant, Google Maps and Google Play. And the processors are supplied by Qualcomm.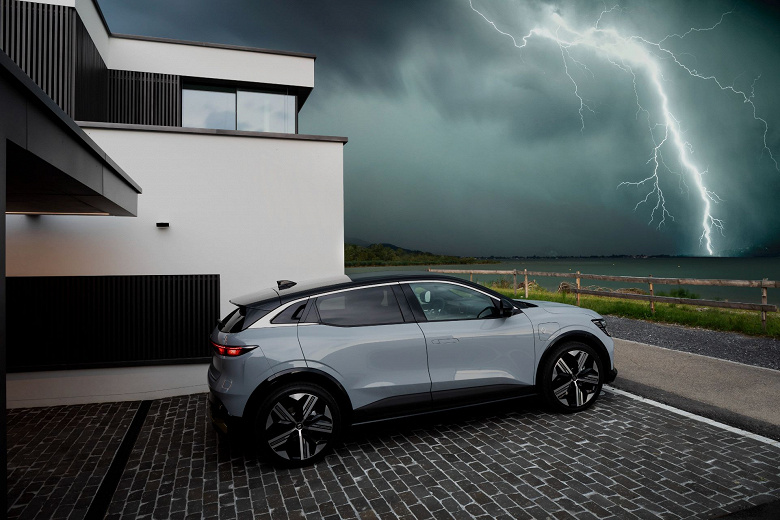 The all-new Megane E-TECH Electric will be available in six attractive exterior colors: Rafale Gray, Schist Gray, Midnight Blue, Flame Red, Diamond Black and Glacier White. For a more personal touch, it is also available in a two-tone finish with roof, pillars and – depending on the chosen finish – side mirror grilles in Schist Gray, Diamond Black or Glacier White, allowing for 30 possible combinations.
Other distinctive features include a warm titanium color on the front and rear bumper and side vents. This gives the new Megane E-TECH Electric character and sporty character. The car received 20 "wheels (18" for the entry-level model). All wheels have the new Renault logo in the center.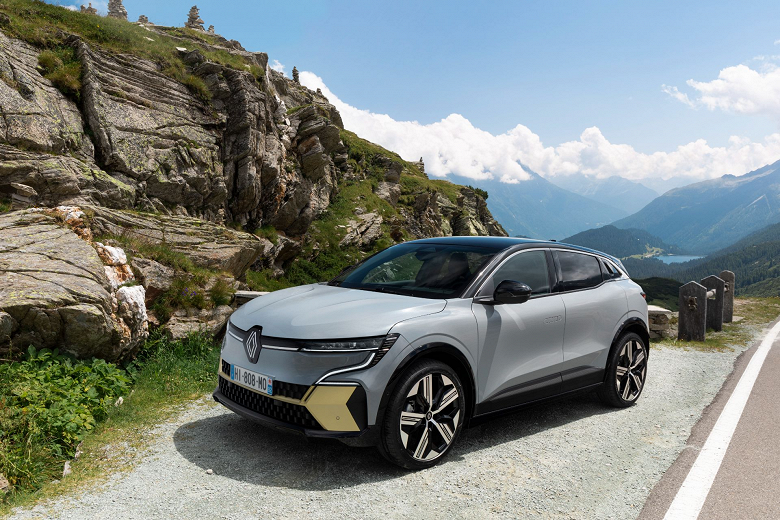 This is the first of eight new electric vehicles that Renault promises to unveil by 2025. The car received screens with a diagonal of 9 or 12 inches, combined into one curved black panel with a 12.3-inch digital instrument cluster.
The Megane E-Tech Electric has become a crossover with a length of 4210 mm, a width of 1780 mm and a height of 1500 mm. It has a 110mm battery that's 40% thinner than the Zoe battery. The center of gravity of the Megane E-Tech is 90 mm lower than that of the Megane hatchback on the internal combustion engine.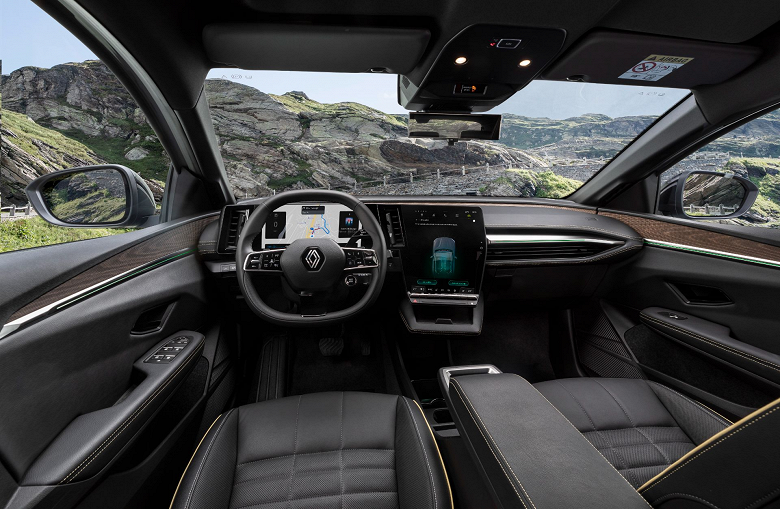 Buyers will be offered 130- and 218-horsepower engines with a torque of 250 and 300 Nm, respectively. The older version will be able to accelerate from 0 to 100 km / h in 7.4 seconds. Batteries with a capacity of 40 and 60 kW • h will provide a power reserve of 300 or 470 km, respectively.
If after 8 years after the purchase the residual capacity of the battery is less than 70%, the manufacturer will change it free of charge. The car supports DC charging with a power of up to 130 kW. The electric car received four modes of regenerative braking and four modes of driving.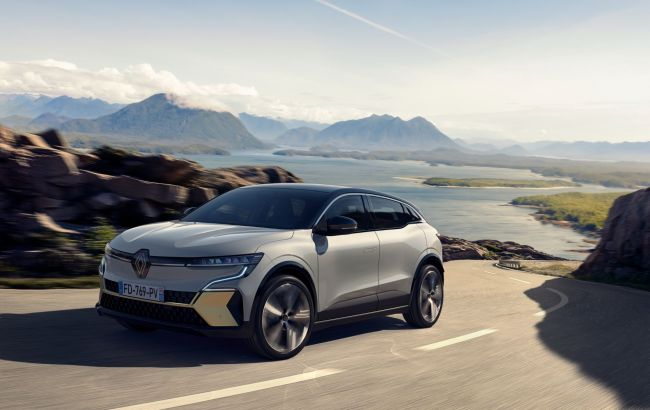 Production of the Renault Megane E-Tech Electric will begin in early 2022.