As we already reported, the all-new fifth-generation Kia Sportage went on sale in South Korea, while we had time to study the exterior and interior design of the new car. However, in all previous materials, we were shown an older version of the crossover with two large screens of the multimedia system and a digital dashboard, as well as a climate control sensor unit.
Now we have the first photos that show the interior of the basic version of the new Kia Sportage. And, it is worth noting that it looks much simpler and more modest than the older versions shown earlier.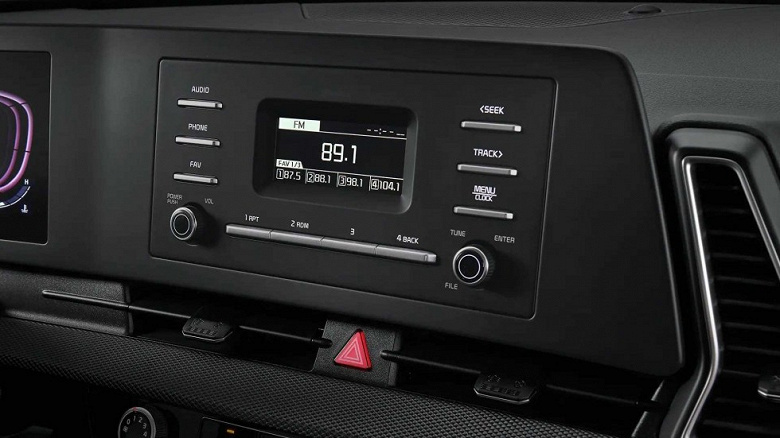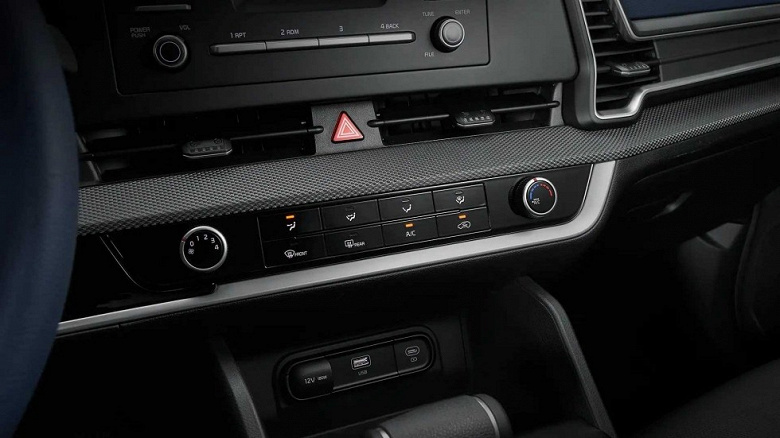 The place of the 10.25-inch screen of the infotainment system has been replaced by an "alien from the past" with physical buttons and a tiny black and white screen. All the controls for climate control were made physical – but for many, this is a real "plus", not a "minus". The dashboard is shown partially in one of the images, so it is not clear if it is fully digital.
As a reminder, the Kia Sportage is Kia's best-selling car and one of the best-selling crossovers in the world. The manufacturer offers a very low starting price, while having to sacrifice various options, so many modern Kia Sportage, which will probably soon flood the roads of the CIS countries, will have such ancient screens. Also, most likely, finishing materials, quality of plastic parts and so on will differ.
Kia Sportage sales in Russia and Ukraine should begin this year.