In an ideal world, I wouldn't need to thank you because that wouldn't be an issue, but as we live in this world that is still full of so many prejudices, I think it's important to highlight those who go against the grain. This week I got 4 more tattoos; now there are 20 in total, the majority on the right arm (an arm that appears a lot on TV during PopVerso – in fact, watch it, from Monday to Friday, at 11pm, and on Saturdays, at 10:45pm, on channel 577 or on YouTube).
For a long time, tattoos were considered an obstacle in the job market for various professions. In my case, it was practically a rule: journalists who appear on TV couldn't have tattoos to avoid losing credibility, seriousness or something like that. I heard stories of friends who only wore long clothes to avoid the risk of losing their jobs, no matter if they were good professionals or not. And I wonder how many companies have lost or even managed to hire good professionals because of this initial prejudice.
Over the years, this has been changing, fortunately. Because today, if a company stops hiring an employee because of a tattoo, it may be much more difficult to find another: Brazil is among the 10 countries where the most people get tattoos – the first five are Italy, Sweden, United States, Argentina and Australia, varying between 40% and 50% of the tattooed population. Here, it is more than 30%, according to research by the German Dalia Institute. Not only that: it is a market that has been growing a lot too – in 2020, the first year of the pandemic, this growth was 50%, according to the National Association of Tattoo Artists.
In the midst of all this, we increasingly see examples of tattooed professionals in high positions and positions of power. I, for example, will never forget the day I went to the CNN website and saw the news about a New Zealand presenter who appeared on TV with a tattoo on her chin, traditional for women of the native Maori people. It is important to say that they do not consider tattoos but facial marks which, according to tradition, are manifestations of the person's identity. Look at the strength of that. And detail: she was hosting a prime-time news program on national television.
This is just one example of how we have been advancing this conversation, which makes me very happy. Even happier because today I can work and do what I love while respecting who I am, with my tattoos and piercings. I thank those who came before and opened doors for me and I hope to do the same for those who come after. And I thank CNN once again for seeing competence and credibility in my work and not in how I dress or in the tattoo I get. I promise to make up for it by always arriving on time and not spending too much time gossiping at the coffee machine.
Source: CNN Brasil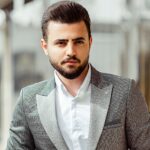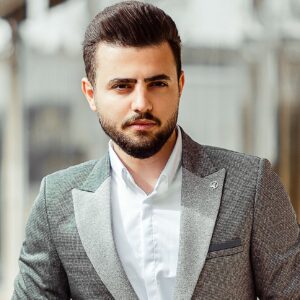 I'm Robert Neff, a professional writer and editor. I specialize in the entertainment section, providing up-to-date coverage on the latest developments in film, television and music. My work has been featured on World Stock Market and other prominent publications.