Brazil's center-left former president Luiz Inacio Lula da Silva maintains a 15-point lead over his far-right successor in office, Jair Bolsonaro, but the latter has now closed the gap considerably ahead of the Oct. 2 election, a poll by the reporting institute Datafolha released yesterday suggested. Thursday.
According to this rolling poll, Lula is credited with 47% of voting intentions (unchanged from its previous version on July 28), while Mr. Bolsonaro increased his share to 32% (+3).
The former president's lead over the incumbent, which stood at 21 points in May, has not stopped shrinking. It reached 29 units in December.
The two favorites of the elections formally started their pre-election campaigns the day before Tuesday.
Mr Bolsonaro has increased social spending for the poorest Brazilians, which has helped push his rate higher, while he has pressured state oil company Petrobras to cut fuel prices to curb inflation.
According to Datafolia, Lula retains some, if now slimmer, chances of winning from the first round. Should a run-off be held on October 30, he will win securing 54% to the Brazilian far-right leader's 37%.
The Datafolia poll was conducted using the method of personal interviews with a representative sample of 5,774 voters in 281 Brazilian cities the day before yesterday, Wednesday 17th and yesterday Thursday 18th August. The margin of statistical error is ±2%.
Source: AMPE
Source: Capital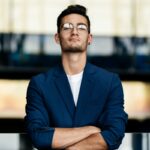 Donald-43Westbrook, a distinguished contributor at worldstockmarket, is celebrated for his exceptional prowess in article writing. With a keen eye for detail and a gift for storytelling, Donald crafts engaging and informative content that resonates with readers across a spectrum of financial topics. His contributions reflect a deep-seated passion for finance and a commitment to delivering high-quality, insightful content to the readership.