O Brazil was one of the highlights at the 6th edition of the Mondial du Fromage et des Produits Laitiers (World Cheese and Dairy World Cup), a French competition that takes place every two years. In total, the international products competition distributed medals to 84 Brazilian cheeses and dairy products.
Between them, 17 received a gold medal , 23 silver and 44 bronze. In total, more than 900 medals were awarded to products from all over the world.
The number of medals won by Brazil represents a jump compared to the last edition: in 2021 there were 57 medals in total, with five in the super gold category and 11 gold.
The 2023 edition was held between the 10th and 12th of September in the city of Tours at the Loire Valley .
Around 250 judges analyzed 1,640 cheeses from different producers around the world. The competition evaluates the cheeses in the following categories: appearance, aromas, flavors, texture and balance .
According to the official website, the event is an opportunity to promote products, respect traditions, strive for excellence and demonstrate creativity and innovation.
Check out the Brazilian cheeses and dairy products awarded with Gold medals at the Mondial du Fromage 2023 and their respective producers below:
Barão Parmesão 9 months – Barão do Queijo Canastra
Fresh Buffalo Ricotta – Búfala Almeida Prado
Santa Brigite Silvania – Estancia Silvania
Valoro Silvania – Estancia Silvania
Blue Cheese from Mantiqueira – Laticínios Paiolzinho
Quark type cheese – Laticínios São João
Goa Cheese #14 – Goa Products
Aparecido cheese aged 12 months – Queijaria Alto da Aparecida
Aparecido cheese aged 18 months – Queijaria Alto da Aparecida
Aparecido cheese aged 24 months – Queijaria Alto da Aparecida
Caprinus do Lago – Capril do Lago
Alecrim – Queijaria Santa Vitória
Bálsamo – Queijaria Serra do Bálsamo
Maria Nunes Casca Florida Cheese 50 days – Maria Nunes Cheese
Traditional Quilombo Cheese from Serro 45-day smooth rind – Queijo Quilombo
Traditional Serro Quilombo Cheese aged over 100 days – Quilombo Cheese
Giovanna Cheese – Ribeiro Fiorentini
For a complete list of winners, access the official list of the contest.
Best cheese
Among the medalists of the international product competition, 12 cheeses were selected to be judged again.
Among them, one emerged as the best cheese in the competition: Époisses Berthaut Perrière from Fromagerie Berthaut, in the French village of Époisses, which received 119 points.
One of the finalists was the Brazilian Lake Caprinus from the Capril do Lago , cheese factory in Valença (RJ). The cheese came in 8th place with 107 points and was awarded a gold medal in the general competition.


Source: CNN Brasil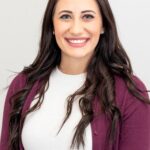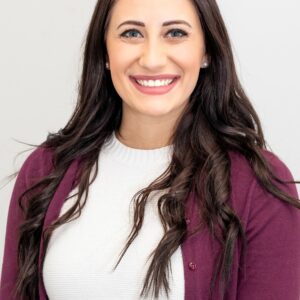 Johanna Foster is an expert opinion writer with over 7 years of experience. She has a reputation for delivering insightful and thought-provoking articles on a variety of subjects. Her work can be found on some of the top online news websites, and she is currently lending her voice to the world stock market.