Brazil's new federal prison will be built in Salvador (BA), according to the CNN . This new unit, the sixth under the responsibility of the federal government, will house leaders of criminal factions.
Currently, Brazil has federal units in Catanduvas (PR), Campo Grande (MS), Mossoró (RN), Porto Velho (RO) and the most recent one, in Brasília (DF), which completed five years last month.
Federal and state governments reached an agreement on the construction of the prison in Bahia in October. The exact construction location, however, has not yet been defined. The start of works still depends on bidding.
"That [unidade] It will have a training structure with it. The theoretical and practical parts will be together. We are not the same as other forces. We need unity. There you understand the day-to-day protocol. And it will have a dormitory. It's different from anything that's been done to date. The structure will be different," she told CNN Senappen secretary, Rafael Velasco.
Velasco expects the work to be completed in less than two years. "Perhaps the work on the training center will take a little longer. But it all depends on the progress of the work", he adds. According to him, ten years, as it was during the construction of the Brasília penitentiary, is 'out of the question'.
Routine in the federal prison
Prisoners in the Federal Prison System stay in individual cells measuring approximately 7m² with a bed, desk, bench and masonry shelves, as well as a bathroom with toilet, sink and shower.
During the screening period, which comprises the first 20 days in the prison unit, the newcomer stays in an isolation cell measuring approximately 9m². There is space for individual sunbathing.
A multidisciplinary team with doctors, psychiatrists, psychologists, dentists, nurses, social workers and other sectors provides initial care to this inmate to assess health conditions.
It is during this adaptation phase that the inmate becomes aware of their duties and rights within a federal unit. Only registered lawyers can visit the detainee during this period of inclusion.
All material assistance is provided by the State. The layette consists of two short and long sleeve t-shirts, pants, sweater, sneakers, shoes, sheet, towel, pillow and socks. The hygiene kit includes soap, deodorant, toothbrush, toothpaste, toilet paper and cleaning products.
An inmate's eating routine consists of six daily meals: breakfast, morning snack, lunch, afternoon snack, dinner and supper.
Furthermore, during the period in which the inmate remains in a federal prison, the State has control over what reaches the inmate and no external contact occurs without permission or outside of compliance with security protocols and procedures.
See also – Storm causes trees to fall and power outages in SP
Source: CNN Brasil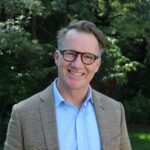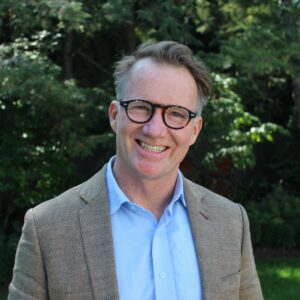 I'm James Harper, a highly experienced and accomplished news writer for World Stock Market. I have been writing in the Politics section of the website for over five years, providing readers with up-to-date and insightful information about current events in politics. My work is widely read and respected by many industry professionals as well as laymen.