Britain's rail, post office and port workers are set to strike in the coming days to demand pay rises as they face ever-rising inflation and see their purchasing power eroded.
Today and Saturday tens of thousands of British rail workers have been called by the RMT, TSSA and Unite unions to go on strike as part of the sector's biggest strike action in 30 years which began at the end of June.
Network Rail, the company that runs the country's rail network, warned that only one in five trains would run on strike days and asked Britons not to travel "unless absolutely necessary".
On Friday, London's entire transport network will be paralyzed, and travel problems in the British capital will continue throughout the weekend.
On Sunday, workers at the port of Felixstowe in eastern England — Britain's largest port where cargo ships are unloaded — began an eight-day strike, threatening to disrupt the transit of goods across the country.
Everywhere the demand is the same: wage increases in line with inflation, which in July in Britain reached 10.1% on an annual basis and may exceed 13% in October, according to Bank of England forecasts.
Citizens' purchasing power is being eroded by skyrocketing price rises, which "demonstrates the urgent need (…) to defend workers' wages," Unite general secretary Sharon Graham said in a statement.
Deadlock
More than 115,000 UK postal workers are set to strike for four days between the end of August and early September following a call by the CWU union, while around 40,000 workers at telecoms company BT will go on strike for the first time in 35 years.
Strikes have been planned by Amazon warehouse workers, lawyers and waste collection workers.
"Employers are doing everything they can to support staff at this time," the CBI employers' union said in a statement. "But a large majority of them cannot raise wages sufficiently in line with inflation," he added.
Some strikes were averted at the last minute after employers gave satisfactory wage increases. This happened to a company that refuels Heathrow Airport.
British Airways ground staff, who were demanding at least the restoration of their wages which had been cut by 10% during the pandemic, received a 13% increase and ultimately did not go on strike.
Rail workers are continuing their strike today as negotiations with the many private companies that run the network have reached an impasse. They have also rejected Network Rail's proposal for pay rises, which they say involves mass redundancies.
Trade unionists have also been angered that the government changed legislation to allow employers to use temporary workers to replace those on strike.
London's famous Harrods department store was "the first employer to threaten staff" with using the law as workers voted to go on strike, according to Unite.
Strike action may continue beyond the summer and extend to teachers or even health workers, whose union has rejected a "miserable" offer of a 4% pay rise.
Source: AMPE
Source: Capital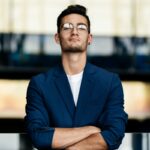 Donald-43Westbrook, a distinguished contributor at worldstockmarket, is celebrated for his exceptional prowess in article writing. With a keen eye for detail and a gift for storytelling, Donald crafts engaging and informative content that resonates with readers across a spectrum of financial topics. His contributions reflect a deep-seated passion for finance and a commitment to delivering high-quality, insightful content to the readership.