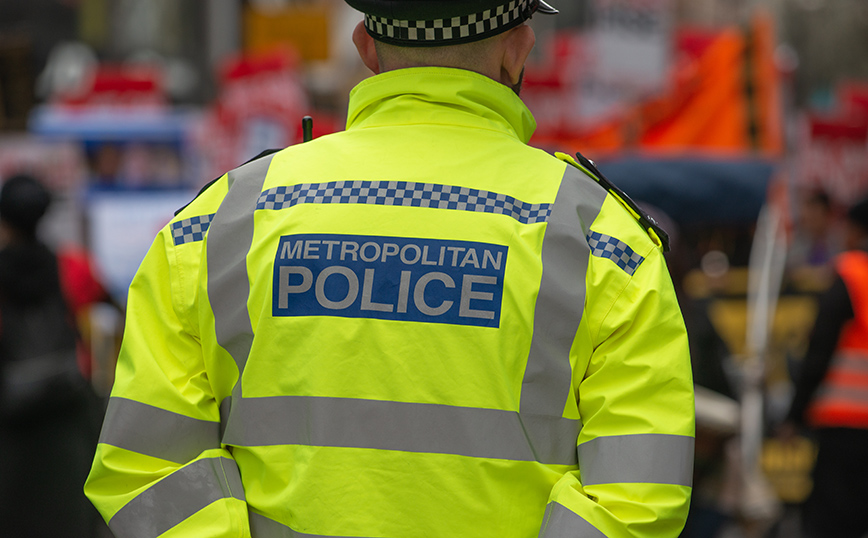 The commissioner for childhood in England expressed today the worry of in front of the range that has taken the resorting to police stripping children to undergo body searches: recorded 650 such incidents in two yearsin the great majority of them in weight of black teenagers.
Following the uproar over the 2020 body search of a 15-year-old black teenager, Children's Commissioner Rachel de Souza, responsible for the protection of children's rights, demanded Scotland Yard provide her with statistics on the matter.
Between 2018 and 2020, around 650 young men and women, aged 10 to 17, underwent this type of body searches, according to figures revealed today. 58% of these involved black children over 95% were boys.
In 23% of the cases, as reported by APE-MPE, the body searches were carried out without the presence of a third adult, although this is a requirement under the law, excluding only emergency situations.
More than half of these investigations were carried out without any prosecution, which led the commissioner to assess that they were probably "neither justified nor necessary in all cases".
Rachel de Souza emphasized that he challenged her "deep shock" the "number of children subjected each year" to this "traumatic" experience and is "concerned" about the racial discrimination that has come to light.
Reacting, the London police said that they had already started "work", promoted "changes", so that "children who are subjected to these practices" are "treated in an appropriate way and with respect".
The issue arose in the United Kingdom after body search suffered in 2020 by a black teenage girl in her school's doctor's office. Two policewomen searched her without the presence of a third adult person and while the young woman was on her period. The teenager, who allegedly had cannabis hidden on her, said she was deeply traumatized by this treatment. The case sparked protests.
A report by child protective services concluded in March that the body search should "never" have been done and that "racism," intentional or not, "appears to have been a factor in the decision" to do it.
London's police force has recently been rocked by a series of scandals, which have caused a crisis of confidence, leading to the resignation of its chief Cressida Dick, who has been replaced by former counter-terrorism chief Mark Rowley.
Source: News Beast