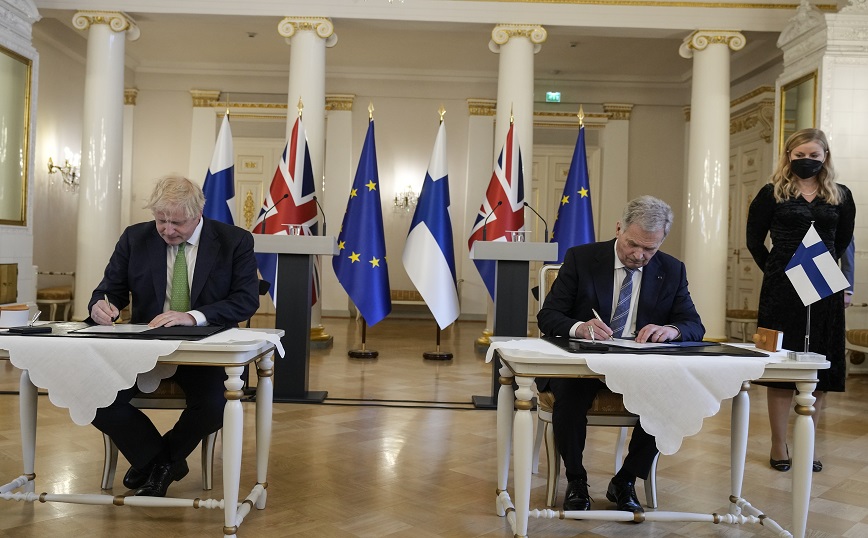 Its prime minister British Boris Johnson announced today the conclusion of new agreements with Sweden and Finland to strengthen European security, pledging to support the two countries' armed forces in the event of an attack.
Johnson signs these new declarations, which London describes as "a major change in defense and security cooperation", Tonight, most likely, during his visits to the two countries.
«We are firm and unequivocal in our support in both Sweden and Finland, and the signing of these declarations of security is a symbol of everlasting security between our nations.", Said the British Prime Minister in a statement.
The British Government statement also underlines: "The Prime Minister will determine the intention of the United Kingdom to support the armed forces of the two countries in case they either face a crisis or are under attack.».
Russia's invasion of Ukraine has prompted Sweden and Finland to reconsider how they are shielding their national security. Both countries are expected to join NATOin fact, although they are worried that they will be vulnerable during the processing of their applications, something that can take up to a year, broadcasts ΑΠΕ ΜΠΕ, which invokes foreign news networks.
«The war in Ukraine is forcing us all to make difficult decisions, but the sovereign states must be free to make those decisions without fear or influence or threat of retaliation.", Said Johnson.
It is noted that Sweden has received assurances of support from USA as well as from Germany.
Source: News Beast