- Article Top Advertisement -
Hundreds of her officers police in London may be dismissed for sexual and domestic violence offencesas Britain's most senior police officer said today in his bid to regain public confidence after an officer's confession that he was a serial rapist.
- Article Inline Advertisement 1-
London's Metropolitan Police, which in recent years has been rocked by scandalswas dealt another blow when David Carrick, 48, admitted committing 24 rapes over nearly two decades and while serving as a police officer while his colleagues failed to stop him.
The case follows one series of revelations about serious misconduct within the police of London, Britain's largest with more than 43,000 officers and other staff and responsible for issues such as counter-terrorism and deportations.
London's Police Commissioner Mark Rowley, who was brought in four months ago to lead the force's clean-up effort, said investigations were underway into around 800 officers involved over 1,000 complaints of sexual offenses and domestic violence;
As he said, there will be many layoffs as part of this process.
"I have tens of thousands of fantastic men and women, but I also have hundreds of others who shouldn't be here. I will clean it up," he told the BBC today.
"We systematically review every member of police staff and every officer of the Corps against whom we have information about incidents involving domestic violence or sexual violence," he added.
Corruption, racism and misogyny
Citizens' trust in the Metropolitan Police, as APE-MPE notes, has been shaken by the revelations about aculture of corruption, racism and misogyny.
In recent years an officer was jailed for the rape and murder of a woman he abducted as she walked home, and the courts then ruled that a heavy police presence during a memorial service was illegal.
A serving officer was convicted of being a member of a neo-Nazi organizationtwo more were jailed for posting crime scene photos after the murders of two women who were sisters, while an investigation into a police unit found talk of women being beaten, with one officer even texting a female colleague telling her he would rape her.
London's Metropolitan Police has been the subject of an independent inquiry since 2021 with initial findings concluding that a "radical" overhaul is needed in relation to the handling of complaints against officers about misconduct.
The case of Carrick, one of the country's worst sex offenders, who pleaded guilty to 24 rapes between 2003 and 2020, has raised questions about the failure of his colleagues to notice his actions.
Carrick had previously been targeted by police over nine incidents, including allegations of harassment, assault and rape between 2000 and 2021, but had not been charged.
He used his position of power to terrorize and control his victims by telling them that no one would believe their word against that of a serving officer.
Source: News Beast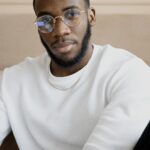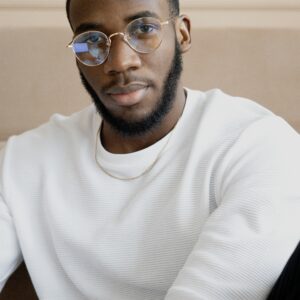 Bruce Belcher is a seasoned author with over 5 years of experience in world news. He writes for online news websites and provides in-depth analysis on the world stock market. Bruce is known for his insightful perspectives and commitment to keeping the public informed.
- Article Bottom Advertisement -