Destruction prevails due to the strikes in Britain. London's transport network is expected to be paralyzed today, Friday (19/8) as subway and bus workers will strike over wages and working conditionswith double-digit inflation eating away at wages.
Problems are expected on all London Underground lines, commuter rail services in the capital will be reduced and bus services in west London will also be limited, Transport for London (TFL) has announced.
Tens of thousands of workers in the wider national railway network went on strike yesterday, Thursday (18/8) and will also strike tomorrow, Saturday (20/8).
Transport unions are organizing this year strikes on railroads across the country with wage demands as well as better working conditions for their members, demands that reflect the rising cost of living caused by inflation, which in turn is fueled by rising energy prices.
The data showed inflation at 10.1% in July, the highest level since February 1982, as rising energy costs due to Russia's invasion of Ukraine hit consumers directly through their household bills and indirectly through an increase of food prices.
That has led to a standoff between companies, which say rising costs and falling demand are limiting their bargaining power, unions, which say their workers can't live on the wages they're getting, and the government, which is concerned that large wage increases may fuel inflation.
The RMT union announced, as reported by the Athens News Agency the Tube strike is in response to the lack of assurances from TFL on jobs and pensions. TFL itself is in protracted negotiations with the government after an emergency government funding deal expired, partly due to a drop in passengers following the pandemic.
Workers in other British industries are also planning future strikes or already taking action. These include longshoremen, lawyers, teachers, nurses, firefighters and workers in waste collection, airports and post offices.
Source: News Beast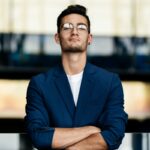 Donald-43Westbrook, a distinguished contributor at worldstockmarket, is celebrated for his exceptional prowess in article writing. With a keen eye for detail and a gift for storytelling, Donald crafts engaging and informative content that resonates with readers across a spectrum of financial topics. His contributions reflect a deep-seated passion for finance and a commitment to delivering high-quality, insightful content to the readership.