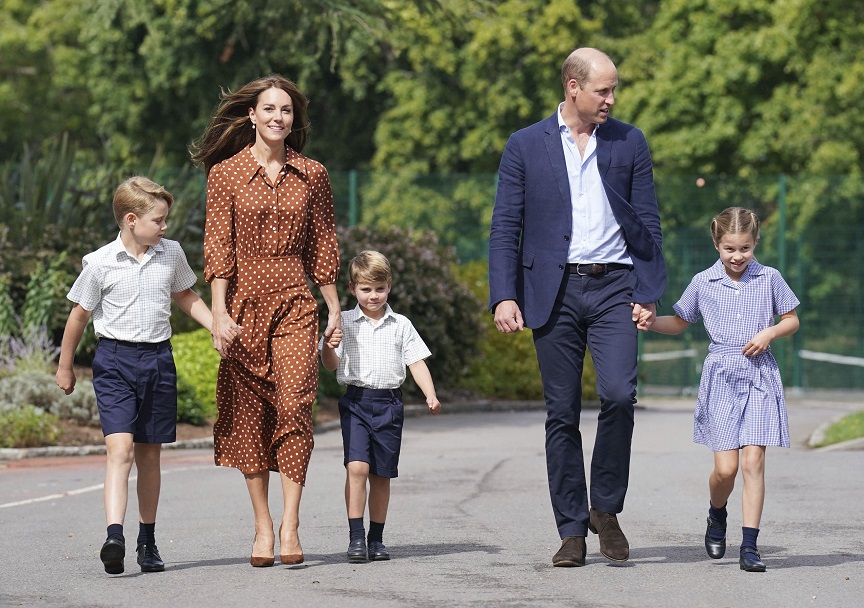 A glamorous couple, a symbol of a modernized monarchy. THE William and the Kate Middleton were styled "Prince and Princess of Wales" by the new King Charles III of Britain. The couple, who have three children, have until now held the titles 'Duke and Duchess of Cambridge'.
The title of Prince of Wales belonged until yesterday (9/9) to Charles, who succeeded his mother, Elizabeth II, to the British throne. The title of Princess of Wales has been linked to the late Diana, who was killed in a 1997 car crash in Paris. Camilla, Charles' second wife, never used this title.
The couple is extremely popular, maintaining an Instagram account with 14 million followers. It usually features pictures of a seemingly perfect family, with snaps starring the three children, George, 9, Charlotte, 7, and Louis, 4, whose faces during Queen Elizabeth II's Jubilee celebrations last June they had excited the photographers.
William and Kate, both 40, recently moved to Windsor, where the Queen has spent most of her time since the outbreak of the Covid-19 pandemic.
Last Wednesday (7/9), they posted a short video of their children arriving at the private school. Only two videographers/photographers were present as the parents try to give the children as normal a life as possible.
Over the years, the couple have stolen the hearts of Britons, presenting a picture of family bliss, not unlike William's troubled childhood – which saw his parents' marriage break up – or Charles III's. , who was raised by governesses and educated in boarding schools.
The pair are often photographed hugging at receptions or events with celebrities, such as the premiere of the new film in the James Bond series. "Kate has been a fashion icon for a long time," points out Richard Fitzwilliams, a public relations consultant with experience in matters concerning the British royal family.
The new Princess of Wales has a passion for photography and often feeds the couple's Instagram account with poses of the children, such as George on the grass, Charlotte handing out food or the youngest Louis drawing.
In this way, the thirst of the British tabloids for pictures of the family is partially satisfied, which seems to have been quieted by the paparazzi who hounded Diana until her death.
According to a recent poll by the YouGov institute, Kate is the most popular member of the royal family, while William's popularity is much higher than that of his father.
"I think that William and Kate are, in many ways, the mirror image of Queen Elizabeth and her husband," explains journalist Robert Johnson to AFP, who believes that Charles III's reign will be seen as a transitional period until accession of William to the throne.
Source: News Beast