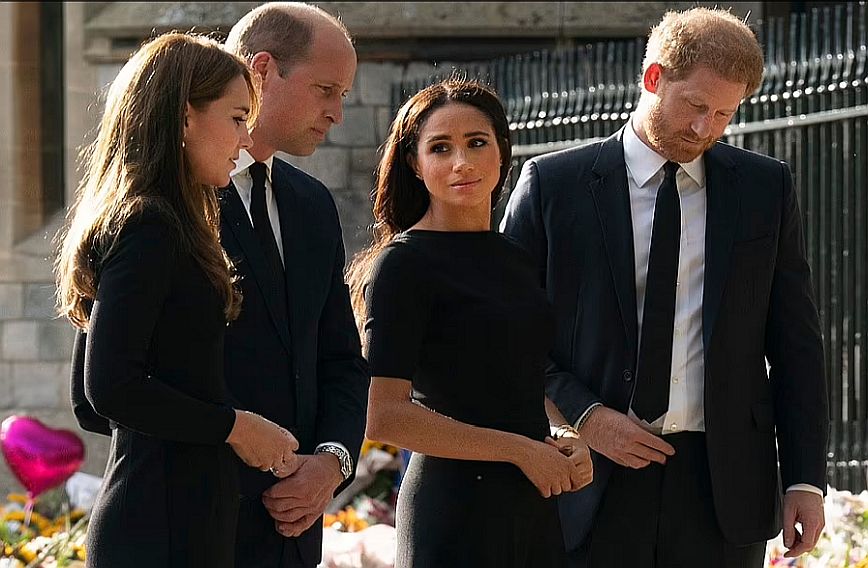 William and Kate, the new Prince and Princess of Wales respectively along with Harry and Meghan arrived in Windsor and greeted the crowds of mourners who have gathered outside Windsor Castle following the death of Queen Elizabeth.
The visit marks the first public appearance of William, Kate, Harry and Meghan since the Queen's death.
They all took time to read the tributes and look at the flowers that had been placed outside the castle as the crowds clapped and cheered.
The Prince and Princess of Wales then spoke to the crowd gathered outside the castle.
Harry and Meghan also spoke to the crowd, shaking hands with several citizens.
William paid a touching tribute to his grandmother, Queen Elizabeth II.
"I knew this day would come, but it will be some time before the reality of life without Grandma really feels real," the prince said.
Earlier, members of the royal family including Princess Anne, Prince Edward and Prince Andrew made their first public appearance since the Queen's death following a private prayer service at Balmoral.
Source: News Beast