The official British Army Twitter and YouTube accounts have been hacked and filled with content promoting fake non-fungible token (NFT) giveaways.
Unidentified hackers gained access to the official British Army social media accounts and posted phishing links from them for nearly four hours. Posts made from the British Army's Twitter account urged followers to join NFT contests and sweepstakes, where winners would supposedly be chosen at random.
The hackers changed the name of the official account on the social network several times, as well as the profile avatar. For the new image, images of monkeys with face painting, in the style of Batman Joker, were used, as well as a cartoon robot. The attackers promoted at least two fraudulent NFT collections: "The Possessed" and "BAPESCLAN".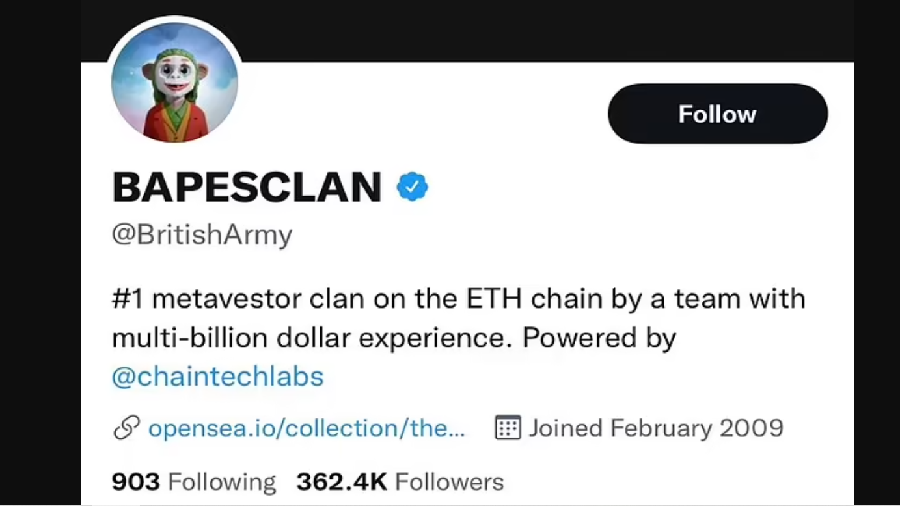 In addition, the hackers hacked into the British Army's YouTube channel and replaced it with a fake "Ark Invest" account. They posted a fake online interview about cryptocurrencies with Tesla founder Elon Musk on the channel. An army spokesman commented:
"We are aware of the hacking of army accounts on Twitter and YouTube. We take information security very seriously and solve the problem. Until the investigation is completed, further comments are inappropriate."
An embarrassing breach of privacy for the British Army raises serious concerns about the security of the armed forces' accounts and suggests that other social media accounts could also be compromised.
The other day, BestBrokers analysts reported that the decentralized finance (DeFi) market has become a favorite target of hackers due to the large amount of venture capital money and security problems.
Source: Bits