«Russia stole the AstraZeneca vaccine formula from the University of Oxford and used it to help create its own vaccine, Sputnik-V». This was reported by British intelligence officials to ministers.
According to the Sun, security services say they have evidence that one of his spies Vladimir Putin stole vital data.
They say they have evidence that the data was stolen from the drug company Astrazeneca – including the vaccine patent.
The Russian Sputnik vaccine uses technology similar to that of Oxford.
Security teams are now certain that the Oxford vaccine plan was copied. It is also certain that the data was stolen by a foreign agent who was at the facility himself and not by a hacker attack.
"We are over 95% sure that we have been targeted by Russians"
The alleged revelations come months after the Russian president was vaccinated with Sputnik-V and even encouraged citizens to do the same.
Last year, spies pointed to President Vladimir Putin, saying he was "more than 95 percent sure that state-funded Russian hackers had targeted UK, US and Canadian developers who developed the Covid vaccine."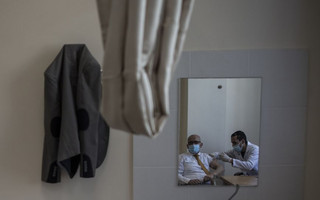 The then Secretary of Security James Brockenshire had said: "We are very careful about the emergence of such cases. We strive to ensure that we can have solid evidence of what we are saying. I believe that in this case we have it ".
"I think we need to get serious about Russian and Chinese espionage," said Tory MP Bob Shili, an expert on Russian affairs. "Whether we are talking about the theft of the vaccine design by AstraZeneca or we are talking about blackmail in terms of energy from these authoritarian and totalitarian regimes, we need to be more effective in our reactions."
Downing Street declined to comment.