The level of registered unemployment in Bulgaria in July 2022 remained unchanged from June and was again at a record low of 4.2%, according to administrative statistics of the Employment Agency released today. On an annual basis, unemployment decreased by 0.8 percentage points.
Registered unemployed in July were 139,215, or 416 more than in June and 25,919, or 15.7% less than last year. This increase represents the number of registered unemployed attributed to Ukrainians with temporary accommodation in Bulgaria who are entitled to register as unemployed.
In July, 20,362 new unemployed people registered with the employment offices, or 1,698 fewer than in the previous month and 89 fewer than in July 2021. Another 728 citizens from the groups of employed jobseekers, students and benefit recipients also registered in the Employment Agency during the month. Employed job seekers belong to the category of those who accepted a less than ideal job offer in order to get out of unemployment and then started looking for work.
In July, 12,885 unemployed people started working. Almost 19% of them found work in the manufacturing sector, 12.9% in public administration, 12.6% in hotels and restaurants, 12.2% in commerce, 5.6% in construction.
Almost 4,343 unemployed people from vulnerable groups were placed in subsidized jobs in July.
The number of jobs announced in the primary labor market in July was 11,268. The largest share of vacancies in the real economy was in manufacturing (25.4%), followed by hotels and restaurants (15.3%), education (14.3%), trade, motor vehicle repair and of motorcycles (8.5%), administrative and support services (8%) and public administration (7.3%).
SOURCE: AMPE
Source: Capital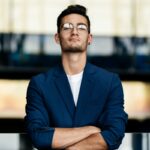 Donald-43Westbrook, a distinguished contributor at worldstockmarket, is celebrated for his exceptional prowess in article writing. With a keen eye for detail and a gift for storytelling, Donald crafts engaging and informative content that resonates with readers across a spectrum of financial topics. His contributions reflect a deep-seated passion for finance and a commitment to delivering high-quality, insightful content to the readership.