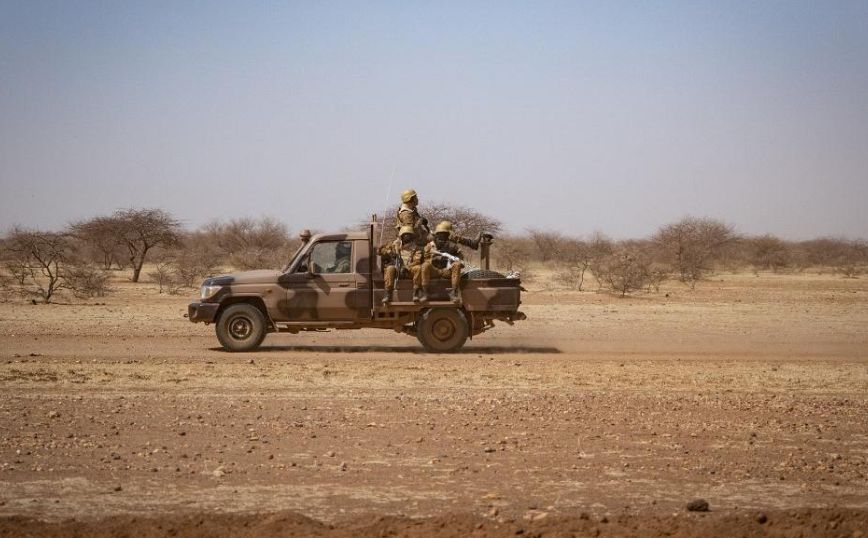 In total eleven soldiers were killed during the attack allegedly committed jihadists against a detachment in the eastern part of Burkina Faso, as announced by the General Staff of National Defense.
In the previous report, which gave imgs close to the security forces and the local government, they mentioned seven losses in the army ranks.
The "sophisticated attack" – using "shells and live ammunition" – targeted a base in Manjoari, in the province of Cobyenga, in the eastern part of the country, according to a statement from the headquarters.
"Eleven soldiers lost their lives" and "at least (another) 20 were injured by shell fragments or bullets", during the announcement. According to the text, Air Force planes intervened and their blows had the effect of "neutralizing" (killing) "at least 15 terrorists who were trying to escape" after the attack, according to the text.
Earlier in the day, gunmen attacked a bus in Seitenga, Seno province (north), killing at least one person and wounding ten, according to residents.
Last Saturday, some forty people, army aides and civilians, were killed in three attacks attributed to jihadists.
THE Burkina Faso –Especially its northern and eastern sectors– has been transformed since 2015 into a scene of frequent attacks by jihadists swearing allegiance to al Qaeda and Islamic State, as well as neighboring countries (Mali, Niger). Officials put the death toll at more than 2,000 and 1.8 million internally displaced.
The new head of state, Lt. Col. Paul-Henri Santaogo Damiba, who ousted ousted President-elect Rock Marc Caboré in late January amid criticism of ineffectiveness in dealing with jihadists, called his safety a "priority".
But the country of 21 million people, one of the poorest in the world despite its vast gold deposits, is experiencing – after a period of relative calm – a resurgence of jihadist activities, with some 200 dead, civilians and soldiers.
In early April, the military regime announced the creation of local "dialogue" committees with the jihadists, as part of an effort to curb violence.
Source: News Beast