Discover Cabify, a transportation app that allows you to get around the city in your own private cars with a driver, with the highest quality of service and high safety standards. In a few minutes, a car with a driver or a taxi will be waiting for you, which will take you wherever you wish.
How does Cabify work?
1. Order or book a trip. Open the app and let us know where you are and where you want to go. Select the type of vehicle you wish to travel in; Lite, Executive, Easy Taxi… discover all the options available in your city!
2. Confirm your journey and… the driver is on the way! We will give you the name of your driver and information about your vehicle, including the license plate and how far away it is.
3. Before the trip, find out the approximate price. We will tell you from the very beginning how much you will pay for the trip, even if you are taking a taxi, thanks to our virtual taximeter. What's more, you can choose the payment method that suits you best (credit or debit card, cash, PayPal…).
4. Share your experience. You can send your travel details to family or friends so they know where you are at the moment and make you feel more secure.
In addition, we have provided security measures so that you can move in complete peace of mind: all drivers and passengers must wear masks, vehicles are washed and ventilated frequently, and more and more cars are equipped with partitions.
Where is Cabify available?
Cabify is available in over 45 cities. You can travel with our cars or taxis in the following countries: Argentina, Chile, Colombia, Ecuador, Mexico, Peru, Spain and Uruguay. For a complete list of cities in which we operate, visit cabify.com.
What benefits does the Cabify app give you?
🚘Your safety is our priority. All trips are geolocalized and can be shared with a family member or friend immediately. And you will know details about your car, driver and pickup point.
🚘We have added Easy Taxi. Now you will find more features in one application. You decide which car or taxi you want to drive.
🚘Ride with zero carbon emissions. We offset all CO2 emissions from your travels. Move more responsibly for the environment!
🚘The best drivers on the market. In Cabify, the criteria for accepting drivers to our platform is the most selective, and all drivers go through an onboarding process.
🚘 Find out the price before the trip. We always show you the price before booking a ride. This way you can travel with peace of mind knowing how much you are going to pay.
🚘 100% personalization. You decide how you want to move around. Choose the payment method that suits you best and even the type of music you would like to listen to.
🚘With one account more than 45 cities. If you enjoy traveling with Cabify, you can do so in over ten countries without having to create new accounts.
Do you want to be a driver with Cabify?
If you really care about helping others get to know the city, join one of the driver parks using Cabify. Start earning money driving a car or taxi with an app that takes care of your safety and offers you the best rates. Learn more and register at cabify.com/drivers or download the Cabify Drivers app.
Source: Trash Box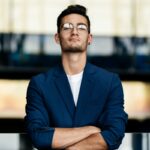 Donald-43Westbrook, a distinguished contributor at worldstockmarket, is celebrated for his exceptional prowess in article writing. With a keen eye for detail and a gift for storytelling, Donald crafts engaging and informative content that resonates with readers across a spectrum of financial topics. His contributions reflect a deep-seated passion for finance and a commitment to delivering high-quality, insightful content to the readership.