- Article Top Advertisement -
This time, a thirty-six-year-old African American in a wheelchair, with both legs amputated, died under the gunshots of US police officers. His name was Anthony Lowe and was the father of two teenage boys. It happened in Huntington Park, near Los Angeles, California.
According to the reconstruction of the Huntington Park police department, the agents would have intervened for a stabbing, and would have faced a man who, after being attacked, was in danger of life, with lung collapse and internal bleeding. The victim told officers he was stabbed by a man in a wheelchair.
- Article Inline Advertisement 1-
"The suspect," read the police statement, "got out of his wheelchair, ran to the victim unprovoked and stabbed her in the side of the chest with a butcher knife. The suspect then ran back to his wheelchair and fled in his wheelchair.' At that point the officers would have intervened. According to Huntington Park Police, after the stabbing, Lowe ignored their orders and "threatened them to throw the knife at them".
The department says the officers used it two tasers before hitting the African American with the pistol (with which they fired about ten shots). Only a few videos shot by passers-by circulate online of the incident, which seem to contradict the agents' version: they show Lowe who, having got out of his wheelchair, tries to escape with what remains of his legs, while two agents point their weapons at him .
According to Cliff Smith, of the Coalition for Community Control Over the Police«Anthony was brutally executed by the agents of Huntington Park Police, in a vicious and cowardly attack." Smith said that supporters of the Coalition for Community Control Over the Police and Lowe's family "have no faith" in the Los Angeles County Sheriff's Department, which is investigating the shooting with the Los Angeles County District Attorney's Office. "Anthony was loved. He has a strong family and we are here to be on his side to fight for justice ».
Lowe's older sister, Yatoya Toy, said Anthony's legs were amputated last year after an altercation with law enforcement in Texas. And the family, as you said, also has many unresolved doubts about that incident. "It's sad, really sad to see how the police get away with killing our African Americans," said Lowe's cousin Ellakenyada Gorum. «He was in a wheelchair. What was it that she could do?».
Meanwhile, the officers are on leave "for a few days"while undergoing a psychiatric evaluation, and will be assigned administrative duties until they are cleared to return to fieldwork.
More stories from Vanity Fair that may interest you:
Black Lives Matter: the cousin of one of the founders killed like George Floyd
Gabriella Nobile: «My children explained to a racist»
Source: Vanity Fair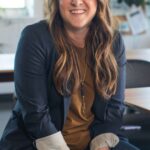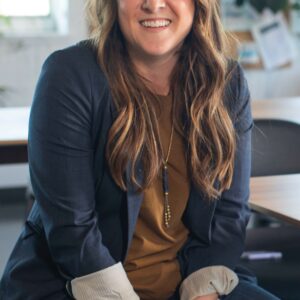 I'm Susan Karen, a professional writer and editor at World Stock Market. I specialize in Entertainment news, writing stories that keep readers informed on all the latest developments in the industry. With over five years of experience in creating engaging content and copywriting for various media outlets, I have grown to become an invaluable asset to any team.
- Article Bottom Advertisement -