Assuming he wants to, there is a universal way in which a mother-in-law can conquer a daughter-in-law, and vice versa: through food. Sharing family recipes, cooking four hands in the same kitchen are very powerful tools of approach, which leverage on childhood memories. A moment that warms hearts and can build a bond between women who suddenly find themselves part of the same family.
Apparently, to think so is also the Queen consort Camilla, who seems to have tried to establish a closer relationship with Meghan Markle just like any mother-in-law in the world would: in the kitchen. Charles III's wife allegedly "tried with all her strength" to make her daughter-in-law feel welcome in the family, even if she never showed any real interest in doing so.
To reveal yet another distance between the British royal family and Harry's wife, this time, is thereCamilla's biographer, journalist Angela Levinauthor of several books on the Royals and in particular on the life of the Queen consort.
"Meghan thought she knew everything, she was amazed she couldn't come in and direct the show," said the journalist at the presentation of her latest book Camilla: From Outcast to Queen Consort, published just these days. In particular, the author wanted to retrace Camilla's repeated efforts to get closer to Meghan, such as when the Queen consort "did everything" to support the recipe book published by Meghan in 2018 to raise funds for the victims of the Grenfell Tower fire. The book, which was the first project presented independently by the Duchess of Sussex after her arrival in the royal family, contained around fifty recipes collected together with the women of the community of Grenfell, and exactly professed the power of cooking in bringing people together. An idea that Camilla would have defined «absolutely fascinating», thus trying to help her young daughter-in-law in the success of her project. To put the teachings of the book into practice, says Angela Levin, Camilla decided to organize a lunch with Harry and Meghan. «He chose every single thing from the recipe book: appetizer, main course, dessert. He did everything with great attention, but Meghan didn't show the slightest interest," says Camilla's biographer. "She went to lunch, but it had no impact on her."
Nevertheless, the Queen consort could have been a good vehicle for Meghan to understand the real dynamics and trying to get used to some traditions that, seen through the eyes of an American actress, can surely seem bizarre. After all, no one knows better than Camilla what it means to fight to be accepted by the British, whether they are royal or simple subjects. And it was something that had worked with Kate Middleton, apparently. "Camilla had such a terrible time with the royal family, and when Catherine got engaged to William she tried to show her the rules and protocols, she took her out to lunch, showed her how things are. And Catherine was very grateful to her», which is why today the two get along very well.
Nothing to do instead with Meghan Markle who, according to Levin, has shown a general intolerance towards the older members of the royal family, such as Camilla and Kate. "I think it's Meghan's problem," the expert Royals journalist says bluntly. «She likes to be in control, to be on top. I think she didn't like to walk after Catherine and William, or be sixth in line to the throne: she wanted to be her first.'
More stories from Vanity Fair that might interest you:
Meghan Markle's confession: "Before dating Harry, no one treated me like 'a black woman'"
Meghan Markle and "the fire" in Archie's room: "An overheated stove"
Meghan Markle turned 41: William and Kate's (concise) social greetings \
Source: Vanity Fair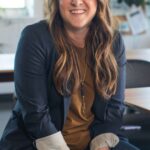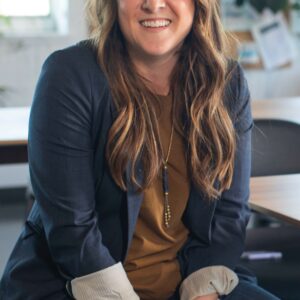 I am a writer at World Stock Market. I work on the Finance and Market section and write about stocks, ETFs, and market trends. I have been involved with writing for over 8 years and have experience in various industries such as finance, technology, and cryptocurrency.