Failure semiconductors, war in Ukraine, lock in China. The world economy is struggling, supply is lagging behind. Is it time for local producers?
When high-ranking politicians feel the need to defend free and open markets, then globalization must be at a disadvantage. Due to problems with deliveries from Asia and the war in Ukraine, the political and economic elite are once again putting on the table the dangers of over-reliance on certain suppliers. At first it was extremely difficult to find electronic chips. Now energy prices have skyrocketed and a food crisis is imminent. At the meeting of the World Economic Forum in Davos, leading politicians, such as German Economy Minister Robert Habeck, have no doubt that moving away from globalization would not solve the problems. "But the rules need to change and become more resilient," said the Greens politician.
The European economy lost a year
The Russian invasion of Ukraine has exacerbated the rapid problems that have been evident in recent years. German industry is short of components coming from Eastern Europe and the Chinese leadership's handling of the pandemic is having a serious impact. It is therefore not surprising that companies are wondering if the situation will continue as it is. "Will the world be the same for the economy? Certainly not in the energy sector," said Jean-Marc Olanier, head of Europe at consulting giant Accenture. "But even in the food sector, with all that is coming in the coming months, no one expects the situation to return to what it was. The European economy lost at least a year as a result of the war. "In the next 6 to 9 months, a huge problem from China," Olanie points out. "To be honest, the situation with the lockdown in China is the biggest challenge right now, because it has a huge impact on transportation," said Andrea Founder, head of purchasing at Swedish truck and machinery maker Volvo. "And this in a highly fragile system, which results in every disturbance reaching us. In the past there was the certainty of stocks in warehouses, but today it does not exist."
Volvo also lacks chips for truck construction. For Founder, who has worked in the industry for 30 years, the situation is like a kind of historical crisis in the field of deliveries. "I really hope this is not a new normal situation," he says. In Germany, the company operates a machine-building plant in Hamelin, Lower Saxony, near Trier. "Right now the situation is still under control," said Volkswagen CEO Herbert Dees in an interview with CNBC. "Customer demand is at a decent level and many sectors in Germany still have a lot of orders, we must first digest what is happening right now with the war and the supply chains," says the number one of Europe's largest carmaker. . However, the problems could also lead to the restructuring of the economy towards digitalization and climate change.
"Investing in automation"
So where does the journey go? More on-site production and less world trade? Christina Raab, head of Accenture for Germany, Austria and Switzerland, sees that, at least at the highest levels, thoughts are being made in this direction. "In business, the supply chain debate has completely changed, because no one expects us to go back to some kind of situation like before the coronavirus," he says. "In the medium term, many companies are considering whether they should not create regional supply chains and regional production, which may be more crisis-resistant, like an ace up their sleeve," she said. "To be competitive we must of course invest a lot in automation. This is necessary anyway given the lack of human resources." Christina Raab points out that one of the reasons that company leaders are increasingly thinking about local production for local markets is that supply chains for container transport are slow, as one can see today. Another thing companies are looking at is how to address the shortage of raw materials. "That's where the so-called circular economy comes in. When raw materials are scarce, it's better to keep the cycle through recycling and new uses." Volvo manager Andrea Founder sees the concentration of industry in Asia as a problem, especially with semiconductors. "We need to learn to prevent monopoly central structures for certain key technologies," he says eloquently.
Pat Gelzinger, head of the American semiconductor company Intel, sees exactly the same way. "Western economies need to be able to regain their supply, and that's true of the chip industry." The American business giant builds semiconductors in its own factories and not only in Asia, like many others in the industry. With state funding, the group wants to invest many billions in new plants in Magdeburg, Germany. Instead of coming, as it is now, mainly from Asia, the chips will in the future come half from Western countries. "It's not the solution," Funder argues, "because it would have an adverse effect on emerging and developing countries. Europe has almost no raw materials anyway, so it depends on suppliers. The economy needs to improve, including through recycling." and reuse of materials ".
Marco Engeman, Teresa Minch/ dpa, AFX
Edited by: Irini Anastassopoulou
Source: Deutsche Welle
Source: Capital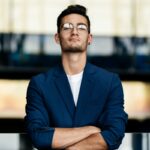 Donald-43Westbrook, a distinguished contributor at worldstockmarket, is celebrated for his exceptional prowess in article writing. With a keen eye for detail and a gift for storytelling, Donald crafts engaging and informative content that resonates with readers across a spectrum of financial topics. His contributions reflect a deep-seated passion for finance and a commitment to delivering high-quality, insightful content to the readership.