- Article Top Advertisement -
Two former ministers have been charged with war crimes and crimes against humanity in Ukraine. Exclusive interview with their lawyer Nikolaos Gazeas.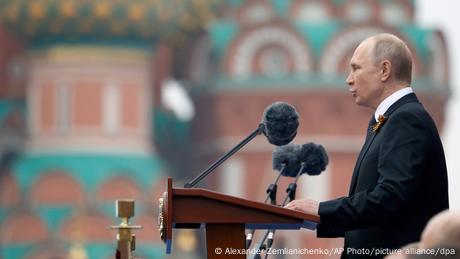 - Article Inline Advertisement 1-
About two and a half months have passed since the Russian invasion of Ukraine, the attacks are raging with undiminished intensity and images of unprecedented violence are projected daily. Mariupol, Kharkiv, Boutsa. Journalists, international organizations, refugees arriving in neighboring countries, talk about atrocities. Two former German Liberal ministers, Gerhard Baum – former interior minister under Helmut Schmidt – and Zambine Leutheuser Sarenberger – former justice minister under Helmut Kohl – and Angela Merr's second-in-command. They recently filed a lawsuit in the German Federal Prosecutor's Office against President Putin, Russian officials and soldiers for crimes they allegedly committed in Ukraine.
In an interview with DW, Nikolaos Gazeas, a lawyer of Greek origin, said: "The lawsuit is not only against Russian President Putin but also against the 32 members of the country's Security Council. These include ministers, heads of secret services, military, senior "The indictment also includes the names of soldiers, commanders, majors who are in Ukraine and conducting military operations and are suspected of war crimes and crimes against humanity. The lawsuit targets more than 100 identifiable individuals."
War crimes and crimes against humanity
But what are the war crimes and crimes against humanity that those charged in the lawsuit are accused of? "War crimes include various forms of violations of so-called war law, violations of international law. For example, if someone kills a civilian in need of humanitarian protection. The same when a person is left to starve. There are also war crimes against private and public property. "Crimes against humanity include homicide, rape, deprivation of liberty, kidnappings and so on," explains Nikolaos Gazeas in simple terms. (Crimes against humanity can also be committed in peacetime as part of a broader, systematic practice, while war crimes are linked to specific actions by military forces).
A big issue that arises regarding the success of such lawsuits has to do with the weight of the evidence. According to Gazeas, the investigations are still at an early stage, however, he describes in broad terms the evidence presented by the two former ministers. These are data that have been made public, ie they have not been extracted from secret files of secret services, eg journalistic documents (photos, videos, interviews) or data of humanitarian NGOs operating in the area, etc. For Gazea, the data published daily by the Ukrainian Ministry of Defense, from which specific data emerge for Russian soldiers, who are said to be committing atrocities. However, Nikolaos Gazeas emphasizes that not all those who take part in military operations in Ukraine commit crimes. "The specialized investigative approach helps to clear things up."
German precedent and possible penalties
But how can such a complex and time-consuming process be brought before German courts? "In Germany, international criminal law has been governed by its own Code since 2002. The principle of universal jurisdiction is therefore valid, according to which a crime under international criminal law can be tried in Germany under German law, even if it has "The perpetrators and the victims have nothing to do with Germany," the lawyer explained.
In fact, there is an important legal precedent in the Koblenz Court of Appeal. The German court in question heard a case involving torture and other heinous acts committed in Syria and reached a conviction. In the case of Ukraine, something similar could happen. According to Gazeasy, the goal of the two former ministers is to send the message that those who commit war crimes and crimes against humanity can be prosecuted anywhere. But also a message to those Russians who have not yet gone to war: that they need to know what can happen in a war zone. And that these crimes are not statute-barred.
Finally, what penalties can German justice impose? "Many variants of these serious crimes are punishable by life imprisonment. For other crimes, the sentences may vary, but they do not fall below five years. So these are very serious sentences," Gazeas said. However, as he clarifies, at the moment President Putin can not be prosecuted because he is protected by presidential immunity. "For the time being," Gazeas emphasizes. As he explains, immunity lasts only as long as one holds the office. When he loses or falls from it, immunity also falls – as in the case of Milosevic.
Similar protection exists for other members of the government, eg Prime Minister, Minister of Foreign Affairs, Minister of Defense. Of course, the question arises as to how far the immunity extends, when, for example, a head of the secret service, a general or a commander orders the bombing of a maternity hospital? Do they act autonomously or following a coordinated plan? "In no case does immunity apply in such a case. Such crimes can be prosecuted here and now."
– Dr. Nikolaos Gazeas is a lawyer based in Cologne, Lecturer in Criminal Law at the University of Cologne and a consultant to the German Parliament in the legal process. Since 2020, he has been the lawyer of Alexei Navalny, a fierce opponent of the Kremlin, who was poisoned in Russia, transferred to Germany for treatment and is currently imprisoned in Russia.
Dimitra Kyranoudi, Berlin
Source: Deutsche Welle
Source: Capital
I am Derek Black, an author of World Stock Market. I have a degree in creative writing and journalism from the University of Central Florida. I have a passion for writing and informing the public. I strive to be accurate and fair in my reporting, and to provide a voice for those who may not otherwise be heard.
- Article Bottom Advertisement -