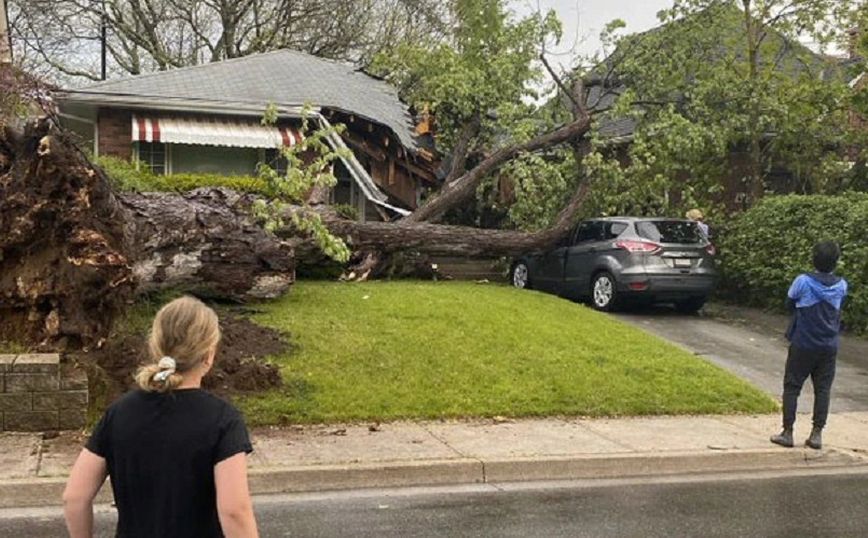 Four people lost their lives in its eastern part Canada due to the severe storms, as announced by the authorities of the country on Saturday.
Ontario police tweeted that three people had been killed and many injured in the spring storms.
One man was killed when a tree fell in Brad County, south of Toronto. In the same area, a few minutes later, a 70-year-old woman was also crushed by a tree. Farther north, in the federal capital, Ottawa, a man has died as a result of bad weather. Local police did not provide details.
A boat capsized due to a storm that drowned a woman in the river that separates Ottawa from the Gatineau suburb of Quebecaccording to information from the local police broadcast by Radio-Canada.
Moreover, almost 900,000 households did not have electricity on Saturday night in eastern Canada, some 340,000 in Ontario and some 535,000 in Quebec, two local power companies, Hydro One and Hydro-Québec, announced.
Source: News Beast