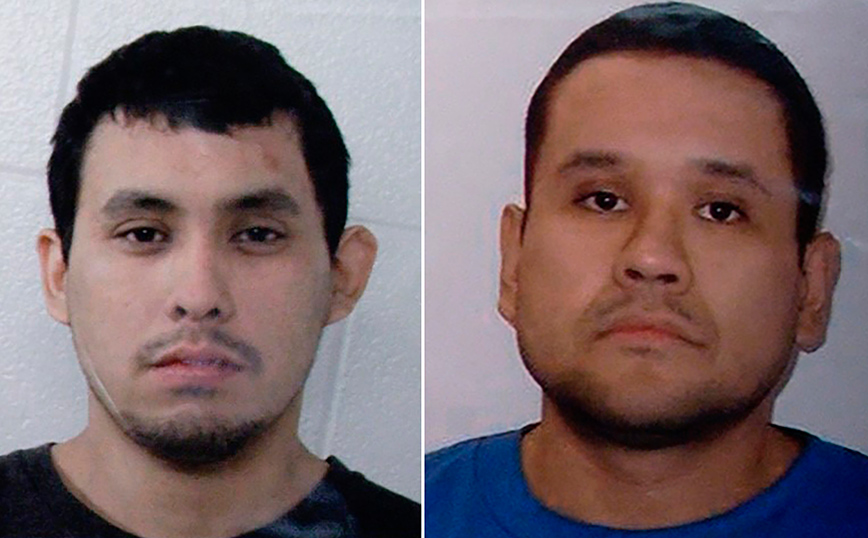 Miles Sanderson, the second suspect in the spate of knife attacks that killed ten people and injured eighteen others in the central part of Canadawas arrested, as the police announced, a development that put an end to it in four days of manhunting. However, authorities said he took his own life shortly after he was arrested.
"Miles Sanderson was located and taken into custody near Rostern, Saskatchewan at approximately 3:30 p.m.," provincial police said on Facebook.
"There is no longer a risk to public safety" in this case, she added, and thanked residents who gave her information that led to the arrest of the suspect.
Law enforcement forces have been searching since Sunday in the central-western part of the country for Myles Sanderson, 32, who is suspected of having committed, together with his brother Damien, one of the deadliest attacks in recent years in the country.
Known to the police and the judiciary for his involvement in violent incidents and thefts, Miles Sanderson was already wanted since May, because he had failed to comply with the terms of his release from justice.
On Monday, the body of Damien Sanderson's brother, who was allegedly his accomplice, was found. He suffered multiple stab wounds and was located near the scene of the crimes. The circumstances under which he met his death remain to be determined, but he may have been murdered by his brother, according to the police.
"As we do not know where he is, we are asking the public to take the necessary precautions," repeated the police, who had expanded the search to the entire province of Saskatchewan, a vast rural area.
How did the suspect die?
Police after locating Miles Sanderson impounded the stolen car he was driving. Having no way out, the man surrendered to the authorities.
According to the Canadian Global News network, an ambulance rushed to the scene to provide him with first aid as he was reportedly injured in the collision. He expired a little while later. Police said the injuries that caused his death were self-inflicted.
"Nightmare"
Yesterday Wednesday (7/9) the authorities released the names of all the victims. Nine out of ten were from the community of James Smith Cree Nason, the tenth from the neighboring village of Weldon.
These are men and women from 23 to 78 years old. The injured are a "teenager" and seventeen adults, according to federal police.
Before police announced the arrest and death of the suspect, for the first time since Sunday, some families spoke publicly to describe the "nightmare" they are living through.
"This is a difficult time for our families," Marc Arcand told the press, referring to "horrific and senseless actions." His sister, Bonnie Burns, 48, and nephew, Gregory Burns, 28, were among the victims.
"Bonnie always put others before herself," she recounted, her voice cracking. "He did everything he could to meet the needs of the family. Her home was full of love and affection."
Mr. Arcand wondered why the attacks took place. "How did this happen; Why did this happen; We don't really know what happened. We have no answers."
By this stage, relatives had chosen to express themselves almost exclusively through social networking sites, asking the media not to harass the community of 3,400 residents.
"I lost a lot of my family, there were bodies all over the ground, some dead and some with serious stab wounds and bleeding," Mike Brett Burns described via Facebook.
"It was like a war zone. In their eyes, you could see the pain and suffering of those who were attacked."
Dillon Burns recounted how his mother, Gloria, died "protecting a young man as he was being attacked", adding that he would "do the same for any of us even the person who took her life".
Unemployment and poverty
According to police, some of the victims were targeted by the two brothers, but others were attacked at random.
In Canada, Aboriginal people make up about 5% of the 38 million inhabitants. They often live in communities plagued by unemployment and poverty. They more often become victims of homicide.
Ten patients remain hospitalized and three are in critical condition, according to health authorities.
In recent years, Canada has experienced a string of attacks of rare violence for this country.
In April 2020, a gunman disguised as a police officer murdered 22 people in Nova Scotia. In January 2017, six people were killed and five others were injured in attacks near a Quebec mosque.

Source: News Beast