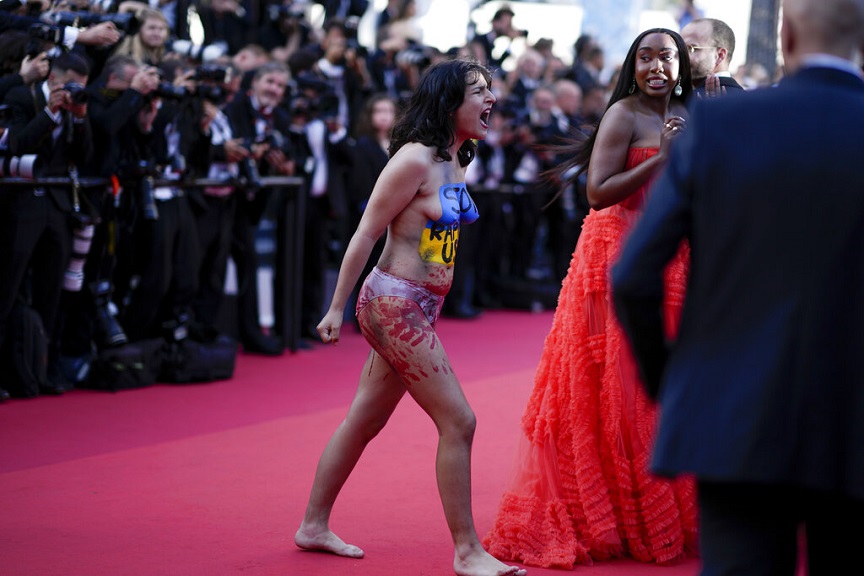 Upset was caused on his red carpet Cannes Film Festival when a naked activist appeared who wanted to disapprove of her Russian invasion of Ukrainewhile the intervention of the security men was needed to remove her.
The woman tore her dress, revealing her bare breasts where she had painted the Ukrainian flag and the phrase "Stop raping us"while red handprints were visible on her buttocks.
The activist shouted slogans against the Russian attack in Ukraine, as the guards removed her after first wrapping her in a jacket.
The protest took place shortly before the world premiere of "Three Thousand Years of Longing", in anticipation of the arrival of the protagonists Idris Elba and Tilda Swindon.

Source: News Beast