Canon announced later this week that it will provide technical assistance to an international research group from Yale University and the University of Toronto, known as Project Dragonfly, in its plans to expand its Dragonfly Telephoto Array facility. More specifically, the manufacturer will provide 120 Canon EF 400mm f / 2.8L IS II USM super-telephoto lenses to the project.
The Dragonfly Telephoto Array is a telescopic array formed from Canon EF 400mm f / 2.8L IS II USM super telephoto lenses. The telescope was developed in 2013 by the aforementioned international research group. It is capable of capturing images of galaxies so faint and extended that even the largest conventional telescopes could not detect them. The mission of the Dragonfly Telephoto Array is to explore low surface brightness in order to figure out the nature of dark matter and use the concept of distributed telescopes.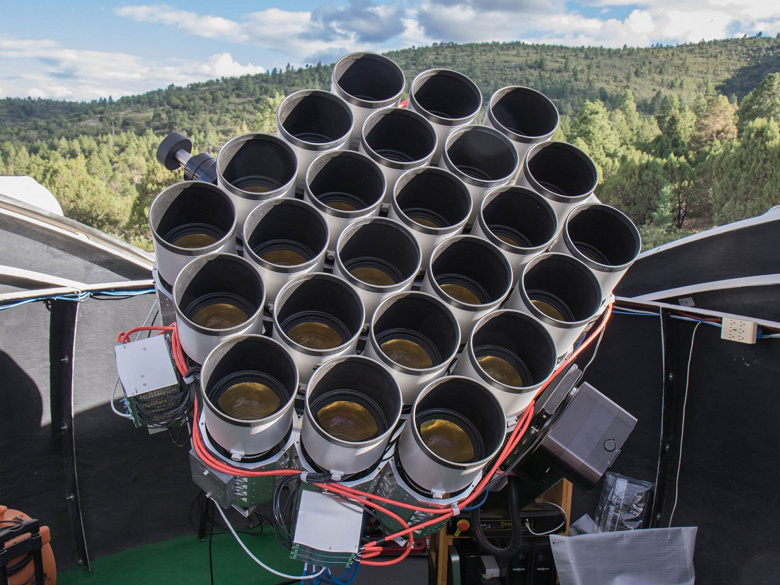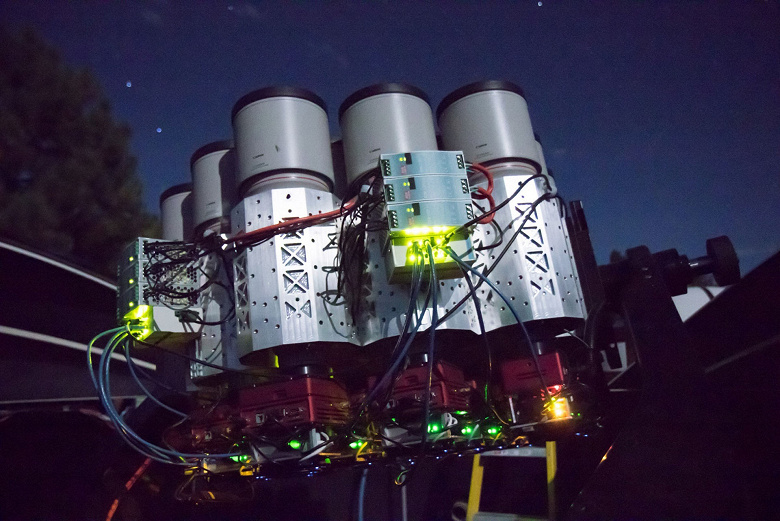 To support this study, Canon provided technical assistance with 40 Canon EF 400mm f / 2.8L IS II USM lenses in 2015, expanding the array to two groups of 24 lenses mounted on separate mounts. Since then, the research team has made significant advances in extragalactic astronomy, including the discovery of the ultradiffuse galaxy Dragonfly 44 in 2016 and the identification of the dark matter-free galaxy NGC 1052-DF2 in 2018.
Following the current expansion, the array will have a total of 168 lenses. In its ability to collect light, it will be equivalent to a refractive telescope with a diameter of 1.8 meters, with a focal length of only 40 cm. It is expected that it will "open new windows into the universe."
The Canon EF 400mm f / 2.8L IS II USM lens was introduced in 2010. Judging by the fact that it disappeared from the assortment of large online photo equipment stores for a long time, its release has been discontinued. A few years ago, it was replaced by the $ 12,000 Canon EF 400mm f / 2.8L IS III USM, which discovered a manufacturer-acknowledged issue in March 2019.
.