While the fighter Antonio Cara de Sapato, eliminated from Big Brother Brasil 23 on Thursday night (16) on suspicion of sexual harassment, does not comment on his departure from the reality show, his mother, Wilma Teresa Coelho Monteiro, came out in his defense on your Instagram profile. She says that a "mistake doesn't define you".
In addition to Cara de Sapato, singer MC Guimê was also expelled from the program. Reality images showed that participants MC Guimê and Antônio Cara de Sapato inappropriately tried to make physical contact with the model.
sequence of events
On Thursday night, presenter Tadeu Schmidt went live on the program and began his speech by explaining that participants "contradicted the house rules". A little earlier, the broadcaster showed images of moments from the party of the leader of the week MC Guimê, which started on Wednesday night (15) and lasted until Thursday morning. It was at this party that the harassment took place and the scenes were shown to viewers before the moment of expulsion.
At a certain point in the party, the singer, MC Guimê, had his hands on the Mexican's back and slid them down. The actress took her hands away from him in disapproval. At another time at the party, he again tried to repeat the movement and was once again stopped by the actress.
Other situations passed by Dania were with fighter Antônio Cara de Sapato. In the first, standing, he wraps one of his arms around her neck, hugs her and kisses her mouth forcibly. At another moment, when she was lying on a bed, he tries to immobilize her to kiss her again. He even covers her with a duvet. Dania had no aggressive reaction in either situation. She pointed out, however, that she did not consent to the acts and at various times said "no".
After the party, throughout Thursday, fans of the program took to social media to ask for the expulsion of participants. The hashtag "EXPULSA OS DOIS BBB" spread across Twitter and became one of the most commented subjects.
Also on Thursday afternoon, the Civil Police of Rio de Janeiro opened an inquiry to investigate alleged sexual harassment inside the Big Brother Brasil house.
The decision by the Jacarepaguá Women's Police Station (Deam) comes after images from the reality show show two participants having physical contact with Mexican actress and model Dania Mendez during a party held on Wednesday night (15). Dania visits Brazil in a kind of exchange program with the Mexican program La Casa de Los Famosos.
MC manifested
This Friday afternoon (17) he spoke on his official Instagram account in a video and said he was "heartbroken" and "processing everything that happened".
"I recognize my faults, I have a humble and open heart when I need to and I know I made a mistake", said the singer.


Source: CNN Brasil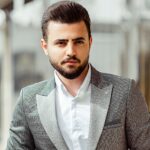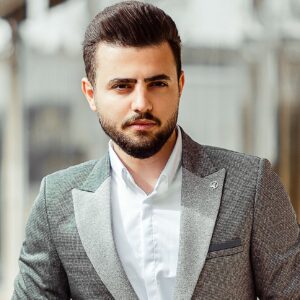 I'm Robert Neff, a professional writer and editor. I specialize in the entertainment section, providing up-to-date coverage on the latest developments in film, television and music. My work has been featured on World Stock Market and other prominent publications.