The creator of the Cardano blockchain, Charles Hoskinson, has recently become more likely to argue with his detractors on social networks. But how is his Cardano project doing and what are the prospects for this cryptocurrency?
TVL Growth

TVL is an abbreviation of the English "total value locked", which means the total value locked. Simply put, the metric reflects how much cryptocurrency is locked in smart contracts in a particular DeFi protocol.
According to portal DefiLlama, On June 5, TVL Cardano reached its highest since the beginning of 2023 – $222.8 million. As of January 1, 2023, the figure was almost 3.5 times lower – $64.84 million. However, before the historical maximum of $434.74 million set by March 28, 2022, still far away.

Source: defillama.com
The largest number of Cardano (ADA) coins are locked in protocols such as Minswap, Indigo And Liqwid. Over the past month, the TVL of each of them increased by 31.31%, 38.12% and 90.68%, respectively.
While the number of ADA coins locked in DeFi protocols is growing, Cardano looks relatively modest compared to its competitors. So, Ethereum's TVL is 276 times higher and amounts to $61.57 billion, while Avalanche's indicator is 8 times higher – $1.79 billion.
Thus, we can conclude that the overall popularity of Cardano is not up to par. So far, it is clearly not possible to kill Ethereum, and Charles Hoskinson's project is also inferior to other competitors.
Technical analysis
May was the second month in a row that Cardano lost value. This time the decrease was 6.05%. Note that in May, the decline that began in mid-April was stopped – from April 15 to May 11, the price of ADA fell by almost 24.5%.
The rise in the second half of May coincided with increased activity on the Cardano network. So, from May 13 to June 1, according to Messari analysts, the number of active addresses on the platform more than doubled – from 41,962 to 88,141.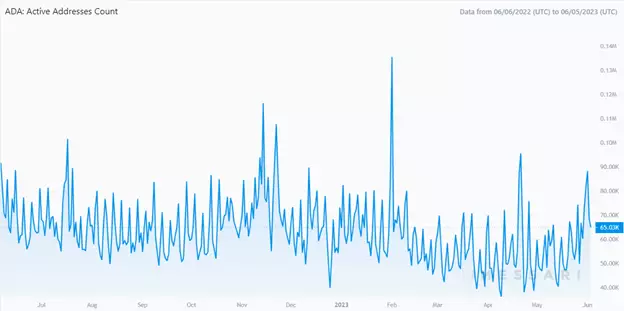 Source: messari.io
However, there are no reasons for investors to rejoice yet. Cardano is rather in a sideways movement. In addition, the price has not been able to overcome the 50-day moving average.
The current support level is $0.35, which we managed to bounce off in May. The level of $0.386 became the local resistance. Globally, it will be possible to talk about a change in the trend to bullish after overcoming the mark of $0.463.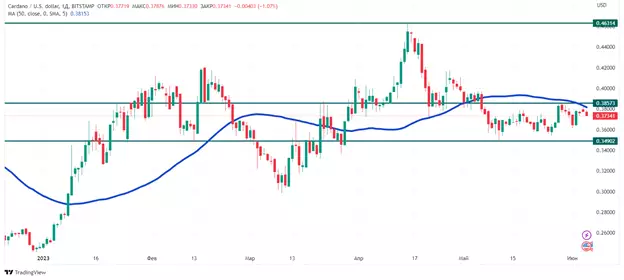 Source: tradingview.com
In terms of market capitalization, Cardano is ranked seventh with a figure slightly above $13 billion. How is the platform doing with fundamentals?
Development of Cardano
In terms of announced developments, Cardano is almost the best project. Representatives of the company publish weekly reports every Friday about what is happening. The last one was presented to the public on June 2, 2023, and on May 31, Cardano parent company IOHK released results for May.
So, in the fifth month of 2023, one new project was launched and 14 more projects began to be developed. Interestingly, in the report of June 2, two more launched projects were announced. In addition, during May, the number of native tokens issued on Cardano increased by 150,000, while the number of transactions increased by 1.8 million.
Among the main developments of the Cardano team in May stand out:
release of node 8.0.0, which fixed some bugs, added new CLI commands and network configuration options;

the Lace light wallet platform was updated to version 1.1.0, which added several new features, for example, new wallet recovery options appeared, and balances in several fiat currencies became available for review at once;

Marlowe is an open source toolkit designed to simplify testing, development and security of smart contracts on the Cardano blockchain;

update 0.10.0 was made, as a result of which the first node in the Hydra protocol was launched, compatible with the main network;

negotiations continued to improve the decentralized management mechanism of Cardano in the era of Voltaire – 1694;

the education team planned a Haskell language course.
Advances in the development of Cardano have not gone unnoticed by third-party resources. Thus, the analytical platform Santiment posted statistics, according to which Cardano took third place. by activity on Github, overtaking Ethereum and losing only to Kusama and Polkadot.
Also, the ADA token is considered one of the underestimated and believe in its growth in the summer of 2023. Thus, Cardano shows quite good results in the field of development. Yes, and the TVL of the platform is growing, although it is still inferior to its main competitors. However, this is not yet reflected in the price of ADA.
This material and the information in it does not constitute individual or other investment advice. The opinion of the editors may not coincide with the opinions of the author, analytical portals and experts.

Source: Bits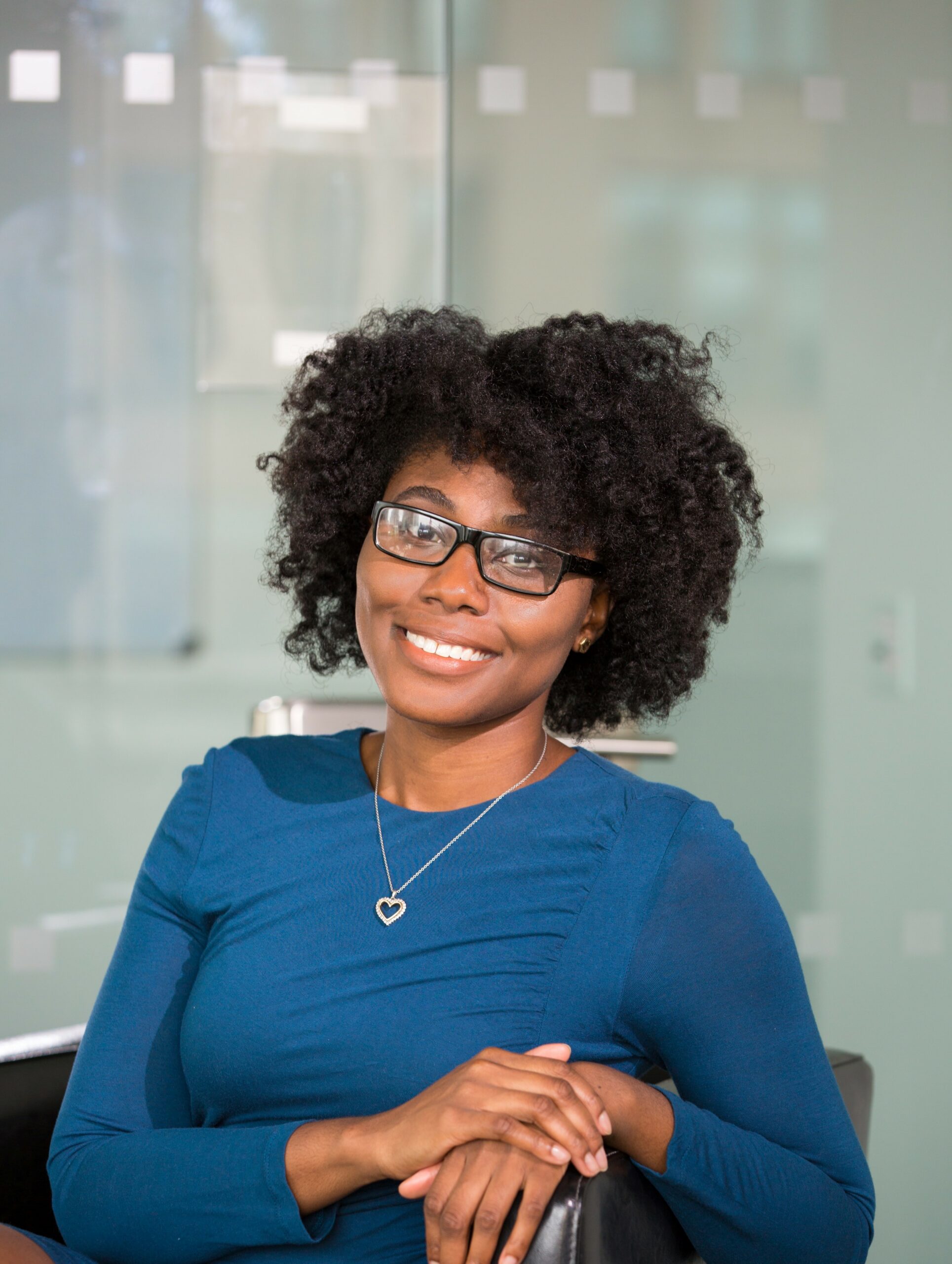 I am an experienced journalist, writer, and editor with a passion for finance and business news. I have been working in the journalism field for over 6 years, covering a variety of topics from finance to technology. As an author at World Stock Market, I specialize in finance business-related topics.