The Tokyo 2020 medals are her childhood dream come true, but for the visually impaired swimmer Charlotte Gilli, 21 years old, are only part of a journey that continues. «I work and study, I train and at the same time I am doing the three-year degree in psychology». There is the Graduationbut there are also the European and World Cups in the next two years before the Paralympics of Paris 2024.
After the 5 medals in Tokyo 2020, she continued to break records and collect medals: the last 1 gold, 1 silver and 2 bronzes at the Madeira 2022 Paralympic Swimming World Championships. Meanwhile she is an ambassador of the Foundation Telethon and godmother of Samples Every Dayinitiative of Procter & Gamble which involves Italians in projects to help the most fragile people and the environment. «We athletes especially are champions every day: you go and collect your medals at competitions, you win them every day with training and sacrifices, determination and sacrifices. The Olympics or the World Cup are the final moments in which you go to reap what you have sown during the year».
Samples Every Day it is an initiative founded on the belief that every small gesture can make a difference and which involves all Italians in the process of making Italy a more inclusive and sustainable country on a social and environmental level. The goal is to carry out 2,026,000 concrete actions for people and the environment in Italy by 2026, the year in which Italy will host the Winter Olympic and Paralympic Games Milan-Cortina.
«For me it is essential to grow both as an athlete and as a human being, committing myself personally and giving my contribution to improve the world in which we live. Disability is not a disvalue, it is a characteristic that is part of us. The Paralympic champions are considered second division. It's a cultural problem that needs to be solved».
What are the obstacles?
«There are more difficult moments than easy ones, those in which the coach asks you to do a certain time or a certain movement and you just don't get it. These are the daily challenges that exist in every area, not just in sport. However, they are the things that make you understand that you are really living, those moments in which you have to come up with something more»
What makes you proud of the things you do?
«Achieving goals: when I focus on something in sports or school, I put all of myself into it and I always try to do things in the best possible way. When you reach your goal, you see that the whole journey has been a success, even if it has been full of obstacles».
How do you see yourself in 10 years?
«In ten I see myself as a policewoman, finally there was the competition also open to Paralympic athletes. I see myself working in the police, I don't know if still in the swimming pool».
Was swimming a childhood dream?
«As a child I didn't want to swim, the moment I realized that that was my way then I have never seen myself elsewhere».
Today is the day for the rights of persons with disabilities. Is it right to use this word?
«I strongly believe that no definition is needed. Disability is simply the characteristic of a person. There are people with blond hair and red hair, there are tall and short people, some see better, others worse, someone walks one way, someone struggles more to do it. In the end there is always a person at 360 degrees. The label of disability is ancient and should be overcome»
Have you heard so many wrong definitions?
«More than anything else a lot of ignorance. This day shows two sides of the same coin. On the one hand there should no longer be a disability day because it would mean that it has become such a normal thing that it is no longer needed just as there is no day for the able-bodied. On the other hand, I realize that it is the only way to make the institutions and people ring the bell about what still needs to be done».
Do you still look at what people can't do?
"Yup. As soon as you see a person in a wheelchair you think about the fact that he can't walk, not what he can do.'
How do you remove the stigma of disability?
«We need to change people's mentality and the institutions must do more. Trivially, the Paralympic swimming competitions are broadcast much less than the Olympic ones. Here you can see, perhaps, the European and World Championships as well as the Olympics. The prizes are not equal."
More stories from Vanity Fair that might interest you:
Disabled minister outside COP26. The activist: "The habit of accessibility is missing"
Valentina Tomirotti: "Those strange messages from those seeking sex with the disabled"
"I'm disabled, but above all an asshole!"
"I, sex assistant, even against the law"
Area Marina: «Why is a woman with a disability never thought of as a mother?»
Marine Area: «Here's how to have a beach body»
Source: Vanity Fair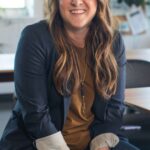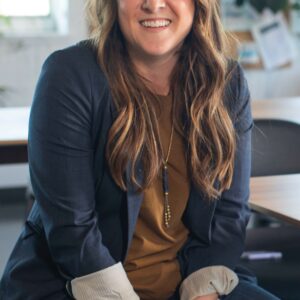 I am a writer at World Stock Market. I work on the Finance and Market section and write about stocks, ETFs, and market trends. I have been involved with writing for over 8 years and have experience in various industries such as finance, technology, and cryptocurrency.