More than 280 people died and more than 1,100 were injured in an accident involving two passenger trains and a freight train in Odisha state, India, on Friday (2).
The cause of the accident is still unclear, but senior state railroad officials told the CNN which is suspected to have been caused by a failure in traffic signaling.
Authorities said the Shalimar-Chennai Coromandel Express entered a track where a train carrying goods was stopped and crashed, pushing several cars onto the opposite track. Another train, the Howrah Express, hit the cars at high speed and derailed.
A railway station superintendent in Odisha state explained that a signaling failure could be due to a technical malfunction or human error, as traffic signals are often controlled by staff at all stations.
A "high-level investigation" has been ordered into the collision to understand what caused the accident, said Ashwini Vaishnaw, minister of railways.
"We cannot bring back those we lost, but the government is with them. [famílias] in your pain. This incident is very serious for the government. Whoever is found guilty will be severely punished," said Indian Prime Minister Narendra Modi.
The accident in the city of Balasore has reverberated across India, renewing calls for authorities to address safety concerns in a rail system that carries more than 13 million passengers every day.
Rescuers struggle over the tangle of wreckage and overturned train cars in a search for survivors. Officials said the death toll was expected to rise further as many passengers were trapped under train carriages.
"It is still ongoing. We need to lift the wreckage and see what's underneath. A crane has arrived, we are going to pull the wagons one by one, but we don't have much hope of finding survivors," said Odisha Fire Chief Sudhanshu Sarangi. "We have never seen so many corpses before. It's sad, but we're trying."
The government of the state, which has a population of around 44 million people, declared mourning this Saturday (3).
One of the passengers sitting in the penultimate carriage, Anshuman Purohi, told CNN who felt a "huge tremor" before the train stopped. When she opened the door, she could see the rest of the train off the tracks, in a ditch.
"As we walked, all we could hear here was a huge wail of human screams. Bloodied people, running for help and water," he said, adding that he could only see a fraction of the destruction.
"This was only part of the overall accident. We couldn't see the front. Cars on top of the car… People thrown off trains many meters away."
Another survivor, who has not been named, told local television that he had fallen asleep and was woken up when the train derailed, causing around 15 people to fall on top of him.
"I was at the bottom of the pile. My hand is hurt, it hurts a lot, and also the back of my neck, "she said. "When I got off the train, I saw that someone had lost a hand, someone had lost a limb, someone's face was disfigured."
Speaking to reporters, Narendra Singh Bundela, inspector general of operations for the National Disaster Response Force (NDRP), said teams rescued passengers found alive at the scene, but many bodies remain trapped under the derailed carriages.
"The carriages are very heavy and it has been a difficult task to remove them and identify the bodies," Bundela said, adding that 17 carriages had derailed and been damaged.
"This is a serious incident and the government has ordered an inquiry," he said. "In this century for India, as far as I know, is one of the accidents [mais] severe."
India's extensive rail network, one of the largest in the world, was built over 160 years ago under British colonial rule. Today, the network runs around 11,000 trains every day along 67,000 miles of track. It suffers from aging infrastructure and poor maintenance – factors often cited in accidents.
Source: CNN Brasil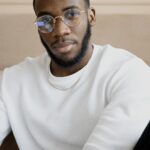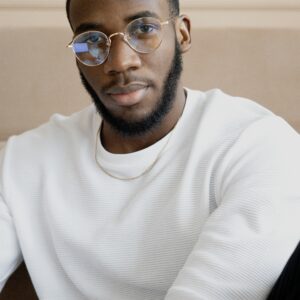 Bruce Belcher is a seasoned author with over 5 years of experience in world news. He writes for online news websites and provides in-depth analysis on the world stock market. Bruce is known for his insightful perspectives and commitment to keeping the public informed.