CCXP22 started this Thursday (1st) at São Paulo Expo. The event brings together fans of series, movies, comics, games and everything that involves the nerd universe. In addition to geek culture, representativeness is even more present in the works of the artists participating in this edition. Subjects with the LGBTQIAPN+ theme represent 5.7% of the programming, surpassing the superhero theme, which was at 3.6%. This shows that visibility and opportunity build new narratives among artists and fans.
For cosplay Victoria Hope, to feel represented at an event like CCXP is to be part of the geek world, especially in an environment that is becoming increasingly diverse. "Seeing yourself in characters from series, movies and, mainly, watching black nerds occupying spaces is something very important and inspiring", she says.

Artist's Valley Space
Artists' Valley is the space dedicated to comic book creators and is considered the 'heart' of the Comic Con Experience. In 2022, 484 artists will visit the site. Of these, 38% identify with an acronym of the LGBTQIAPN+ movement. In general numbers, this represents more than 165 artists in the pavilion.
For the co-founder of CCXP and curator of Artists' Valley, Ivan Costa, this inclusion represents the largest volume of plural editorial content and the various interpretations of a fantastic or otherwise reality. "It is a space marked by diversity and representativeness. We have more than 110 artists outside the Southeast, with emphasis on 47 from the North and Northeast. In this return to the face-to-face event, we try to maintain the visibility of the artists present, seeking to strengthen the comic book scene and attract new readers", he emphasizes.
Stories beyond comics
Of all the artists who will be on the Artists' Valley stage, 32% of the comic artists said they identify as black, brown or indigenous. And 13.6% of subscribers identify themselves as transgender, non-binary, gender fluid, agender and transvestites, totaling 58 artists.
"Expressing diverse points of view makes the world more interesting. Showing stories produced by different people, who do not belong to hegemonic groups, brings plurality. CCXP is a great space for this, as it is an event that can help bring this message of diversity to a large audience", emphasizes Alice Pereira, a comic artist who has just released the book "A Travessia", which tells a fiction story science with suspense based on the greatest classics of the genre. The art is fully 3D, check out the images from the book that is crowdfunded on the Catarse platform.
Source: CNN Brasil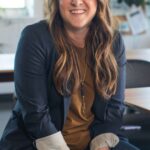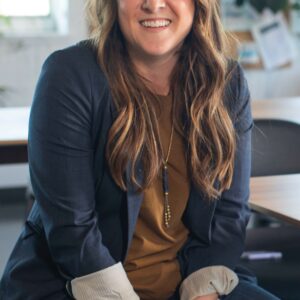 I'm Susan Karen, a professional writer and editor at World Stock Market. I specialize in Entertainment news, writing stories that keep readers informed on all the latest developments in the industry. With over five years of experience in creating engaging content and copywriting for various media outlets, I have grown to become an invaluable asset to any team.